Even though we've still got two years to wait until Marvel television series Jessica Jones returns for its second season on Netflix, it seems as if the cast and crew are just as excited as us to find out what's going to happen next. Talking in an interview with Digital Spy, lead Krysten Ritter revealed that she herself is desperate to discover which new baddie Jessica will have to face in season two. After the demise of villain Kilgrave (David Tennant) in the season one finale, it's anyone's game and there are "lots of doors [open] as to who will come out and play".
The 34-year-old also mentioned how the next storyline could focus more on Jones's internal struggles and identifying what her purpose in life is now that she's not hell-bent on taking down Kilgrave.
"I'm excited to see what happens next for Jessica, and the end of season one left a lot of doors open and questions unanswered," she admitted. "Kilgrave was her reason for getting up every morning. Saving people gave her purpose.
"I wonder how emotionally taxed she's going to be now. That opens a lot of doors as to who will come out and play. We all live in the same universe, so there are endless possibilities."
Ritter also touched upon other shows in the Netflix/Marvel universe, such as the eagerly-anticipated Luke Cage. Those who watched Jessica Jones will know that we've already been introduced to the hero of that series, but apart from knowing which actor portrays him (Mike Colter by the way), not even the cast involved can offer up any details...
"Marvel have this grand plan. Luke Cage will come out, then Iron Fist. In terms of scheduling, I don't know how it will all come out and I can't even tell you if I've filmed Luke Cage. But I'm excited for Mike to have his own show. I know the tone of that show is going to be very different."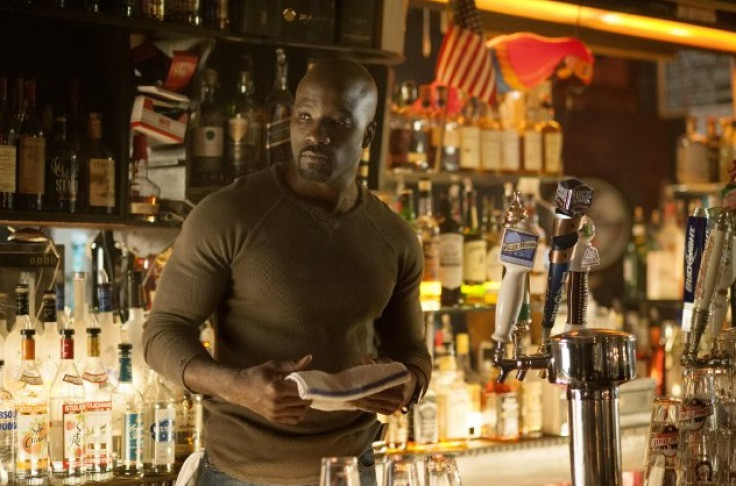 After both Luke Cage and Iron Fist have made their first-season debuts on Netflix, each of the respective titular heroes (and Daredevil) will be seen joining forces in television's answer to The Avengers Assemble, The Defenders, with the second season of Jessica Jones landing on the streaming service the following year. While details about The Defenders are still very much under wraps, Ritter did open up on scheduling, hinting that the group series will shoot immediately after she's finished with round two on her standalone show.
"They'll be [filming] back-to-back," she told the news website. "I don't know if they'll overlap a little bit. It's about to be a serious undertaking. I'm starting my physical training − lots of weight training and boxing."
Luke Cage is currently slated to reach Netflix on 30 September, while Iron Fist is not scheduled to premiere until 2017. The Defenders is also due in 2017 and Jessica Jones will return in 2018.
For more entertainment news follow A-List on Twitter @Alistinsider