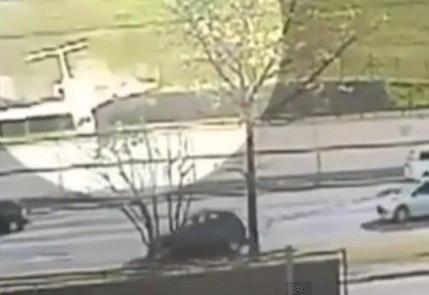 A plane crashed onto a road in terrifying scenes from which passengers made a miracle escape from serious injury.
The incident was captured on CCTV at Congonhas Airport, Sao Paolo, in Brazil.
A small private jet overshot the runway, took a dramatic bounce on the turf and then flopped onto the roadside embankment.
The pilot was badly hurt in the crash, but was able to extract himself from the smashed wreck.
Investigators were probing claims that the Cessna 525B Citation plane failed to brake upon landing and hit the ground with its engines running.
No cars travelling on the road just metres away were involved in the crash.