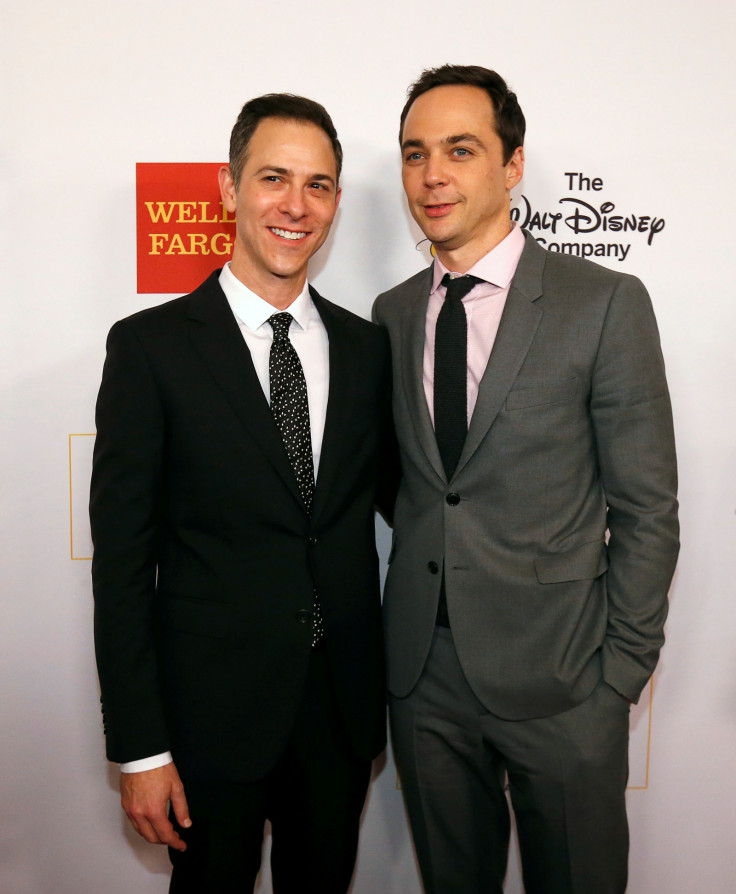 Jim Parsons took to social media to celebrate his 14th anniversary with boyfriend Todd Spiewak, who he met 14 years ago. The Big Bang Theory star has shared a throwback photo of himself with his partner on Instagram with a sweet but somewhat lengthy message.
The "best thing that ever happened to me" was meeting Spiewak, the 43-year-old actor wrote alongside the photo, in which the couple can be seen performing karaoke while on a date some years ago.
"I met this guy (the one with the mic) 14 years ago today and it was the best thing that ever happened to me, no contest," Parsons, who plays the eccentric character of Sheldon Cooper in the TV series, wrote on the photo sharing app on Tuesday (15 November).
"One of his greatest gifts to me is that he no longer takes me to sing karaoke. Also, I believe this was a selfie with an actual camera, as our phones couldn't do that back then hahaha! #todd #anniversary ❤️," he added.
Parsons came out as gay when he sat down for an interview with New York Times's Patrick Healy in 2012.
In 2015, Parsons revealed to James Lipton on Inside The Actors Studio how relieved he was after coming out as gay.
"I never had a coming out piece, I just didn't mention it," Parsons said.
"I took Todd with me to events...and then finally one day while working on Harvey I did a piece with Patrick Healy for The New York Times and he just point-blank asked, 'Was working on The Normal Heart meaningful to you as a gay man?' And I was like, 'Well, yeah. Yeah.' And what a wonderful...I can't tell you what a wonderful thing that was, what a gift he gave me with one question. It was suddenly out there and official."