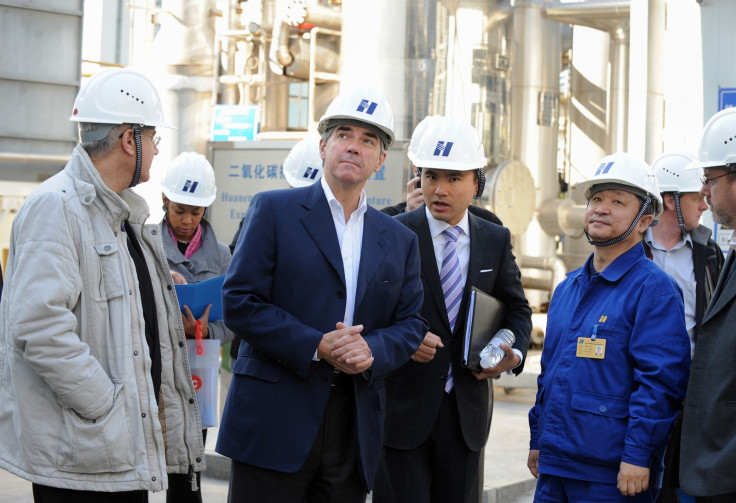 Jim Prentice, former premier of the Canadian province of Alberta, has died in a plane crash on Thursday (13 October), the Conservative Party has confirmed. The 60-year-old ex-premier was among four killed in the crash in British Columbia.
He was on board a flight from Kelowna, British Columbia, to Calgary, which disappeared from radar shortly after takeoff. Officials have started an enquiry into how the aircraft suddenly plunged to the ground.
Calgary-based Norjet Inc, the owner of the plane in which Prentice was travelling, said it will co-operate with the investigation.
The company has issued a public statement that read: "Last night Norjet lost friends in the tragic crash near Kelowna and we are struggling to cope with that loss.
"We are shocked and grief-stricken. We will do everything necessary to fully cooperate with the Transportation Safety Board, and any other investigating authority. Norjet is committed to releasing more information once we have it ourselves."
Bill Yearwood, Transportation Safety Board of Canada, said on Friday that the airbus's debris was found in Lake Country, BC, just north of Kelowna, and referred to the crash as "unsurvivable."
"The aircraft is destroyed; all persons on board lost their lives," Yearwood confirmed.
The father-in-law of one of Prentice's daughters was also among those killed in the crash.
The ex-premier's family released a statement on 14 October stating the loss of two family members at a time is "unbelievably painful."
"Words cannot begin to express our profound shock and heartbreak," the statement said.
Canada Prime Minister Justin Trudeau also expressed his condolence to the ex-federal minister's family and said Prentice "was broadly respected in the House of Commons — on both sides of the aisle — for his intelligence, commitment and honest, straightforward approach on tough issues".
Former Prime Minister Stephen Harper tweeted that Prentice was "a proud Canadian".
"His legacy will live on through his loving family and decades of public service", Harper posted on Twitter.
Prentice was among former prime minister Harper's most trusted cabinet ministers. He served as the industry minister, environment minister and minister of Indian and northern affairs. Later, he left federal politics for provincial politics and became premier of Alberta in 2014. But in 2015, his party was voted out of office for the first time in 44 years.
Although Prentice did not have a smooth career, he said he had learnt hard work from a young age, spending summers away from university in a coal mine as his father used to work there.
"I always said I got my education there. I learned teamwork, I learned respect for other people. I learned the fact that the smartest guy in the room is often not the guy you think is the smartest guy," he had said once.
Prentice is survived by his wife and three children.