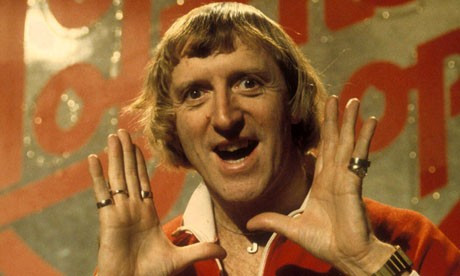 MPs have criticised the BBC's handling of the Jimmy Savile scandal, with culture secretary Maria Miller saying the corporation behaved "inappropriately" by pulling a Newsnight investigation into the child sex abuse claims laid against him.
Responding to an urgent question at the House of Commons from Conservative MP for Reading East Rob Wilson, Miller dismissed calls for an independent inquiry into the allegations. She said the BBC was now taking the claims "very seriously".
She said the corporation had launched a series of reviews into the allegations.
"The first inquiry will look at the allegations with regards to the item on Savile which was inappropriately pulled from Newsnight. The second will focus on Jimmy Savile himself," she said
Scotland Yard believe Savile may have abused 60 people over six decades. One victim claimed he was abused by Savile when he was nine years old after he appeared on Jim'll Fix It.
The third review will look at other allegations of sexual assault said to have occurred at the BBC.
Miler said: "These are undoubtedly very serious matters that have wide-ranging implications for a number of public institutions, not just the BBC. It is now crucial we understand what went wrong and how it can be put right."
Wilson said the BBC internal investigation would not be "sufficiently independent, transparent and robust to give the public confidence".
Still at large
"We don't have an explanation as to why the BBC scrapped the Newsnight investigation entirely rather than giving it more time to develop its work," he said.
"Why didn't the BBC pass on to police at the time new claims it had obtained about Savile and about two other living celebrities who are still at large, having allegedly abused under-aged girls on BBC premises?"
Labour's deputy leader Harriet Harman said the recent allegations had "cast a stain" on the BBC and damaged its reputation.
"Everyone has been sickened by the vile abuse perpetrated by Jimmy Savile. It's impossible to overstate the suffering he caused to those he abused," she said.
"What has deepened the revulsion is that this happened at the BBC, an institution so loved and trusted it is known as Auntie."
BBC director general George Entwistle has offered to appear before MPs on the culture, media and sport committee to answer questions on the scandal.
Entwistle previously released a statement in which he offered his "profound and heartfelt" apologies to the alleged victims of Savile's sexual abuse.