Jo Cox murder suspect Tommy Mair repeatedly hurled racist abuse at Asian cab drivers
The suspect in the murder of MP Jo Cox was so abusive towards Asians working at a local taxi company that the drivers demanded he be blacklisted, it has been alleged.
A man, believed to be Tommy Mair, was arrested by police on suspicion of shooting and stabbing the MP for Batley and Spen in a daylight attack on 16 June. Eyewitnesses described hearing the suspect shout "Britain first" or "put Britain first" during the attack.
As David Cameron, Jeremy Corbyn and John Bercow made their way to Birstall to pay respect to the 41-year-old mother of two, a local taxi company claimed drivers were unwilling to pick up Mair in their vehicles because they were subjected to racial abuse.
A 21-year-old driver who works at the Oakwell & Rex taxi firm in Birstall and chose not to be identified, told IBTimes UK: "Drivers have said they picked him up and he would give them racist abuse. They asked us to blacklist him, said they would rather not bother with his fare."
A woman also told IBTimes UK that Mair was "acting erratically" and being violent towards Asian taxi drivers two weeks before Cox was killed. The woman, who did not wish to be named, said: "He was in the Post Office acting erratically, mumbling and jumbling. And walking down the street mumbling. He was actually talking to the Asian taxi drivers, and being aggressive."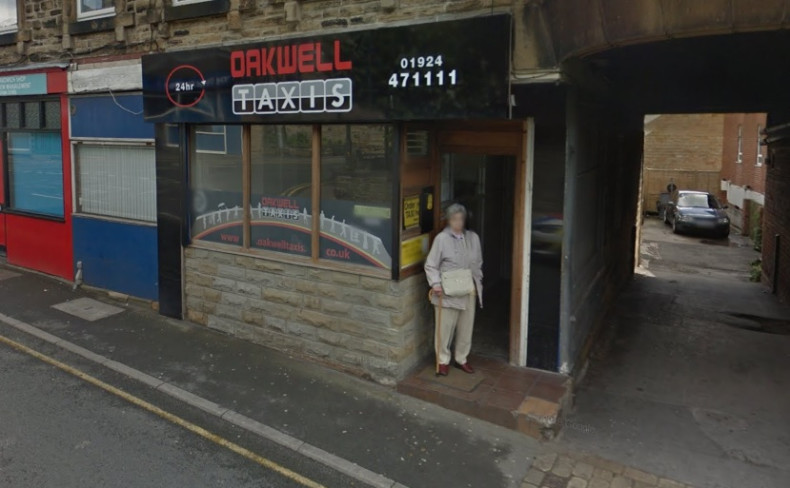 Police have now found extremist materials; literature and items and samples of Nazi regalia in the house of the suspect, reported the Guardian. Following his arrest, there were reports Mair was a supporter of neo-Nazi organisation the National Alliance (NA), with the US-based Southern Poverty Law Centre (SPLC) claiming he had paid $620 (£430) for a series of literature on how to make explosives and build a homemade pistol.
These subscriptions for periodicals which included instruction to readers on the Chemistry of Powder & Explosives, Incendiaries, and Improvised Munitions Handbook. The SPLC also revealed receipts showing that Mair purchased a handbook entitled Ich Kämpfe, which was issued to members of the Nazi party in 1942.
He was also linked to the pro-Apartheid group The Springbok Club and was believed to be a subscriber to the South African Patriot, a magazine founded in the 1980s which rejected communism, multi-culturalism, political correctness and expansionist Islam.
By contrast, neighbours of Mair painted a picture of a quiet, considerate man. Diane Peters, 65, said she had lived next door to Mair for 44 years, and had known him since childhood. "He was very mild mannered and kept to himself," she said.
"He has helped me. When I broke my leg, he came and did the garden without being asked. I have dogs and cats, and he helped with them. He helped with lifting and carrying," she said.
Elsewhere, the father of the assistant to Cox described how his daughter cradled the MP as she lay dying on in the street outside the MP's constituency surgery in Birstall following the attack. He told ITV News that the man who attacked the labour MP must have been "waiting outside" for Cox to leave the surgery.
Speaking to ITV News, former Labour councillor Ghulam Maniyar, whose daughter Fazila Aswat was with Cox during the attack, said: "She tried to help her, she tried to hit (the attacker) with her handbag but he tried to go at her. People came so he followed them and he came back again and shot her again twice.
"She said her injury was so bad, and she was in her arms. There was lots of blood. She [Fazila] said 'Jo, get up' but she said 'No, my pain is too much, Fazila'. And I think those were the last words Jo spoke."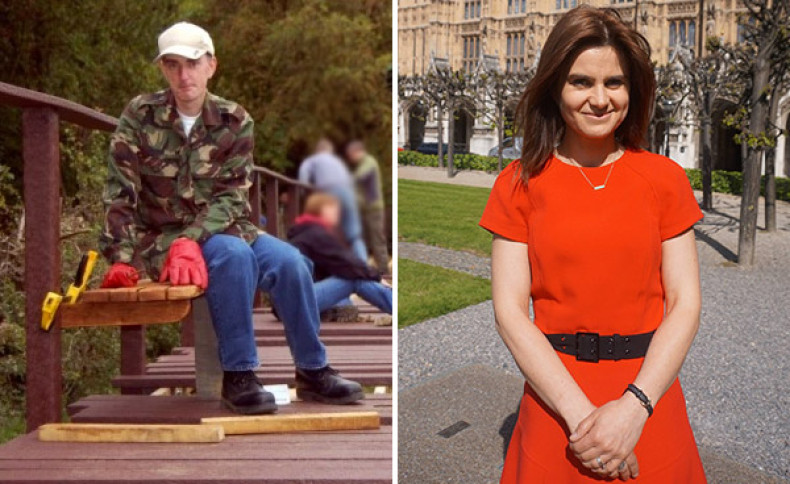 West Yorkshire Police said that speculation about the suspects's mental health and links to right-wing extremism form a "priority line of enquiry". Chief Constable Dee Collins said: "We are keeping an open mind and I do not wish to add to the speculation as we need to ensure that we conduct a professional investigation and do not compromise the need to bring the person responsible to justice.
"Based on information available at this time, this appears to be an isolated, but targeted attack upon Jo - there is also no indication at this stage that anyone else was involved in the attack. However, we will be investigating how the suspect came to be in possession of an unlawfully held firearm.
Mark Burns-Williamson, West Yorkshire's Police and Crime Commissioner (PCC), added: "It is totally understandable that people will want answers to valid questions around what led to this tragic incident and those answers, I have no doubt, will come in due course, but it is crucially important that we ensure that potential criminal proceedings, charges and due process is not jeopardised in any way."
Anti-Islamic political party Britain First distanced themselves from the suspect, describing allegations by the media that he was acting for the group as "desperately trying to incriminate" them, adding the party would "never encourage behaviour of this sort".
NOTE:
- This article was altered to remove the identity of a contributor.