The Old Bailey jury heard that Thomas Mair conducted internet searches on the Ku Klux Klan and Nazi information such as Hitler's Waffen SS in the same library where Jo Cox was killed. The 53-year-old unemployed gardener, is accused of murdering Cox, the first female MP to be killed in the UK
Mair, who described himself as a political activist, used a computer at Birstall Library to look at several websites including members of the Ku Klux Klan and people murdered because of their civil rights work.
On May 17 he accessed a Wikipedia page for Occidental Observer's, which is described as the "far right online publication", which "covers politics and society from a white nationalist and anti-Semitic perspective".
The court also heard that on 13 June he checked Jo Cox's twitter page as well as viewing material about William Hague – another Remain supporting Yorkshire MP.
During the same session, Mair also allegedly looked at the Wikipedia page for Ian Gow, the Conservative MP who was murdered by the IRA in 1990, Reuters reported.
Prosecutor Richard Whittam QC showed CCTV footage from Birstall Library of Mair's visit the day before the alleged murder.
Mair also looked at information on .22 gun ammunition, including answers to the question: "Is a .22 round deadly enough to kill with one shot to a human head?"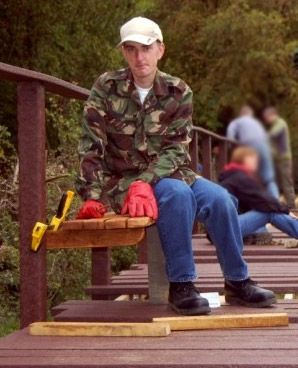 Thomas Mair (file photo)
Batley News
On the afternoon of Thursday 16 June, the MP for Batley and Spen in West Yorkshire was to hold a surgery in the library in Market Street, having visited a local school and a care home.
Whittam told jurors: "As she arrived she was brutally murdered by one of her constituents, this defendant, Thomas Mair.
"It was a cowardly attack by a man armed with a firearm and a knife.
Emergency services arrived within minutes and an emergency operation was carried out on Cox but her life could not be saved, according to a Guardian report. The MP sustained 15 stab wounds, including to her heart, lungs, stomach and liver.
On the first day of the trial, the jury was also shown the .22 calibre rifle with a large part of its barrel sawn off and a dagger that were allegedly used in the fatal attack.