Joan Rivers final wish for a Broadway style, star-studded funeral was fulfilled, as friends and family said a final farewell to the comedian. (7 September).
The TV star, who died on August 28, aged 81, after suffering a cardiac arrest, had previously joked that she wanted her funeral to be "Hollywood all the way."
In her book, Jewish-born Rivers, she revealed that she had given specific details to her daughter Melissa Rivers surrounding the memorial service.
She wrote: "I want Craft services, I want paparazzi and I want publicists making a scene! I want it to be Hollywood all the way. I don't want some rabbi rambling on; I want Meryl Streep crying, in five different accents.
"I don't want a eulogy; I want Bobby Vinton to pick up my head and sing "Mr. Lonely." I want to look gorgeous, better dead than I do alive. I want to be buried in a Valentino gown and I want Harry Winston to make me a toe tag. And I want a wind machine so that even in the casket my hair is blowing just like Beyonce's."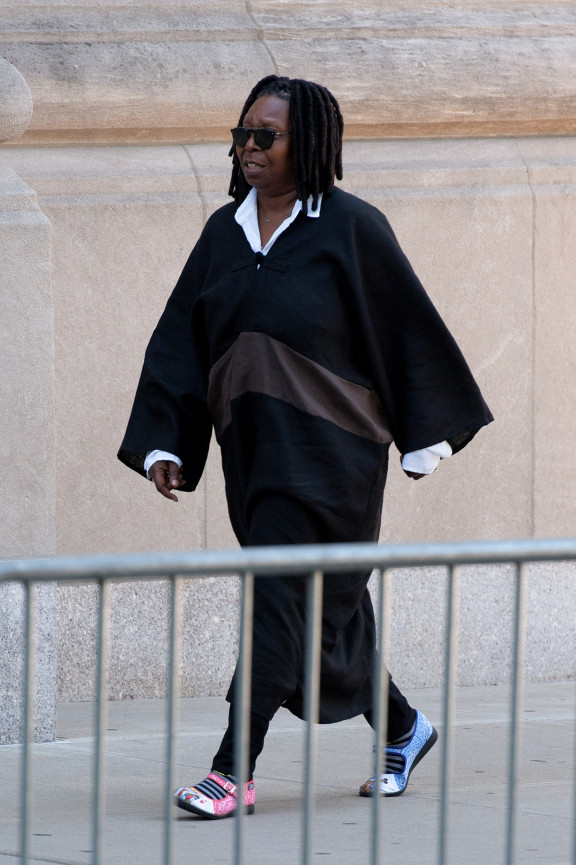 And in accordance with her wishes, a roll-call of A-list stars and TV personalities came to pay their final respects, for the memorial service at New York's Temple Emanu-El.
Radio host Howard Stern, actress Sarah Jessica Parker, mogul Donald Trump, comic Kathy Griffin, Rosie O'Donnell and film star Whoopi Goldberg all attended. Golberg, wearing a choir-like robe with different colour shoes, waved to a cheering 4,500 –strong crowd as she walked in.
Fellow TV stars, such as Barbara Walters, Geraldo Rivera, Diane Sawyer, along with moguls Barry Diller, Donald Trump and Steve Forbes attended the moving service.
"Getting ready to pay final respect to GREAT LADY Joan Rivers," Donald Trump tweeted. "She could light up a room like no other! She will be greatly missed."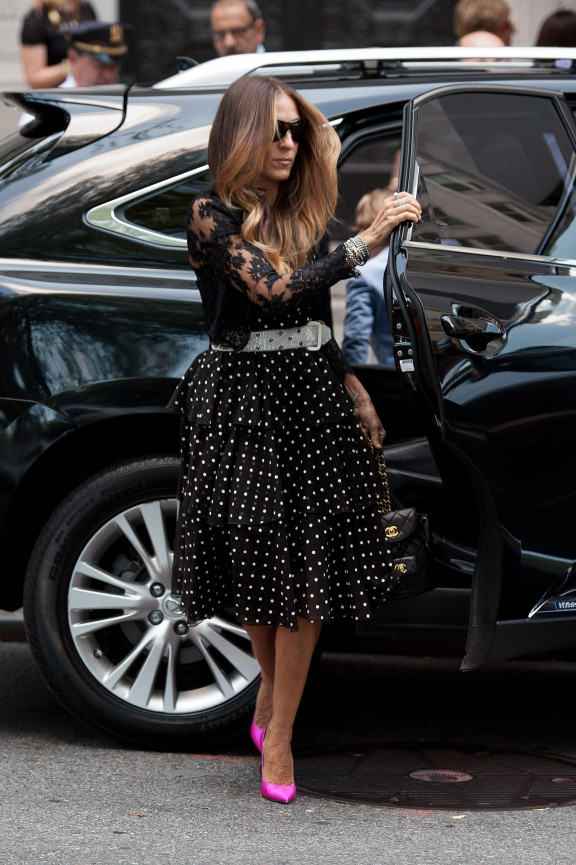 From the worlds of theatre were British actor Alan Cumming and Tommy Tune. Fashion designers Carolina Herrera and Michael Kors were also present.
Inside Temple Emanu-El, the stars were treated to a performance by the New York City Gay Men's Chorus singing 'irreverent, fun songs' in honour of the comedian, known for her acerbic wit.
Hugh Jackman delivered a moving tribute, singing Peter Allen's 'Quiet Please, There's a Lady on Stage.'
The crowd stood up and applauded, following Jackman's lead as he sang the line, 'Put your hands together.'
According to People magazine, Stern delivered the eulogy calling Rivers the "best friend in the world,' a 'big sister' and the 'crazy aunt at a Bar Mitzvah."
Rivers' only daughter Melissa was the last speaker. She read a light-hearted letter to her mother.
'Today' co-host Hoda said: "It felt like a Broadway show with tons of humour, lots of tears and it ended with a standing ovation. It was perfect. That's exactly how it should've been."'
As the memorial concluded, mourners exited the church to the sound of 'New York, New York' on bagpipes.
On Saturday (6 September) Rivers' only daughter Melissa said a heartbreaking goodbye to her mother, kissing her casket and holding back tears.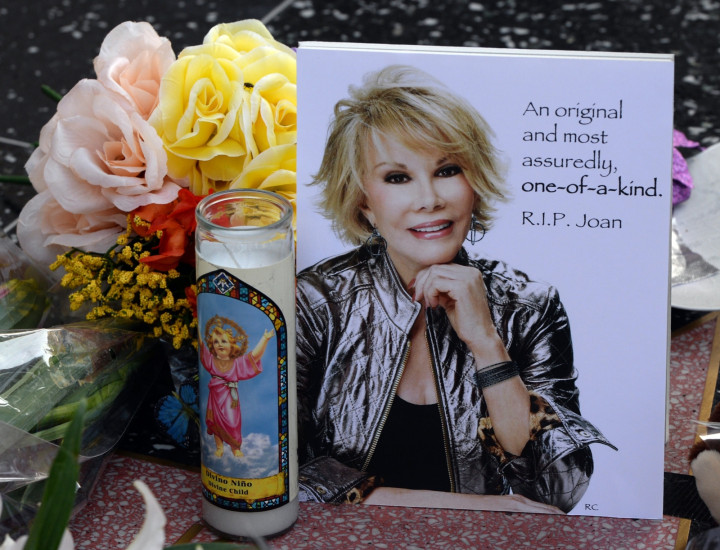 The touching moment between Melissa and the comedy legend came just before Rivers was transported to a New Jersey crematorium.
The star's funeral comes following reports that the New York Police Department is investigating the death of Rivers after it emerged that Rivers said in an interview recorded nearly three decades ago, that she was scared of undergoing anaesthesia because of the heart condition she suffered.
The 81-year-old died on Thursday at Mount Sinai Hospital, where she was brought after she stopped breathing during an in-office throat procedure.
The New York Department of Health has also launched a review of the Manhattan clinic where the legendary comic underwent the ill-fated outpatient procedure, which left her in a coma, and ultimately resulted in her death.
On Friday, the medical examiner's office stated that an autopsy has been performed on Rivers' body but no cause or manner of death could be found.
Since the cause of death is still not clear, it is routine procedure for the NYPD to carry out an investigation.
Releasing news of her mother's death in a statement, her daughter Melissa said the 81-year-old passed away peacefully, surrounded by her family.