Joan Rivers' celebrity friends have been paying tribute to the TV personality who died on Thursday (4 September) at the age of 81.
The comedian's Fashion Police co-stars Giuliana Rancic and Kelly Osbourne led the tributes.
On Facebook, Osbourne posted an emotional message writing: "I'm completely heartbroken by the loss of my beloved Joan. Not only was she my boss, she was and will always be my teacher, therapist, closest friend, inspiration and the only grandmother I ever knew. She was family and I will never forget her.
"Laughter will be difficult for a while, but when I'm sad, lonely or upset all I will have to do is think of Joan and a smile will cross my face. Laughter is what she gave us and laughter is what she would want us to do in remembrance of her."
The 29-year-old, who is currently in hospital with pneumonia, added: "Melissa and Cooper, my thoughts are with you and I love you both so much. Joan, thank you for taking me in and loving me as a daughter. I will miss you deeply and will always hear your voice in my head saying 'my darling get out there and be you!' "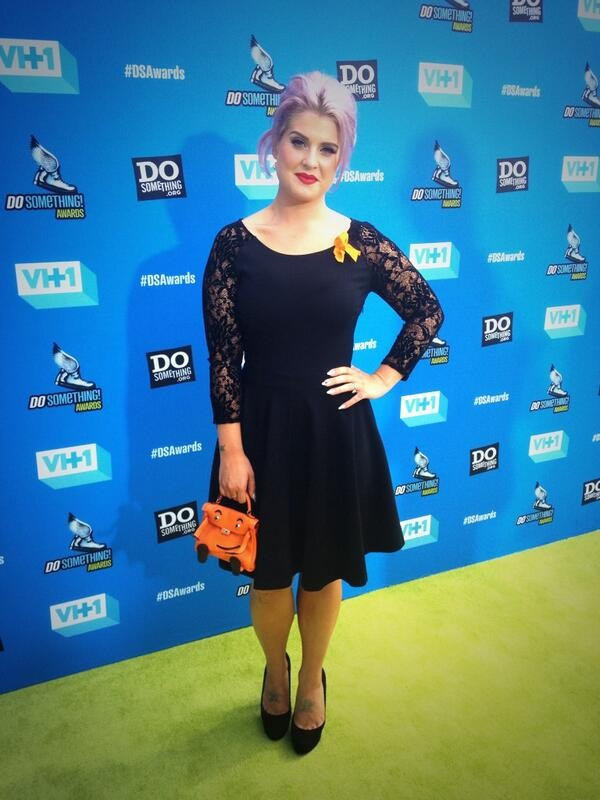 Giuliana Rancic issued a statement via E! saying: "It is almost impossible to describe how much I adored Joan and how much she has meant to me," she said.
"She was not only the funniest woman I have ever met but was incredibly loving, honest, and lived her life with no regrets. Working with her for the last 13 years has been one of the true joys of my life. She could put a smile on your face, instantly, no matter how hard your day was.
"My heart goes out to Melissa and Cooper who have lost something that can never be replaced. Their bond was truly one-of-a-kind. They had the greatest mother and grandmother anyone could ever hope for.
"My life is so much fuller and happier because I got to share it with this beautiful person, a true genius. I woke up today unable to grasp what the world will be like without her and at the same time feel so privileged to have called her my friend."
The Girls star Lena Dunham joked affectionately about Joan's obsession with plastic surgery, writing: "That being said, Joan is gone but a piece of her lives on: her nose, because it's made of polyurethane."
Ellen DeGeneres paid tribute to the comedian for paving the way for women who would follow. "Joan Rivers will always be a pioneer. She paved the way for a lot of comedians. I'm very sad she's gone."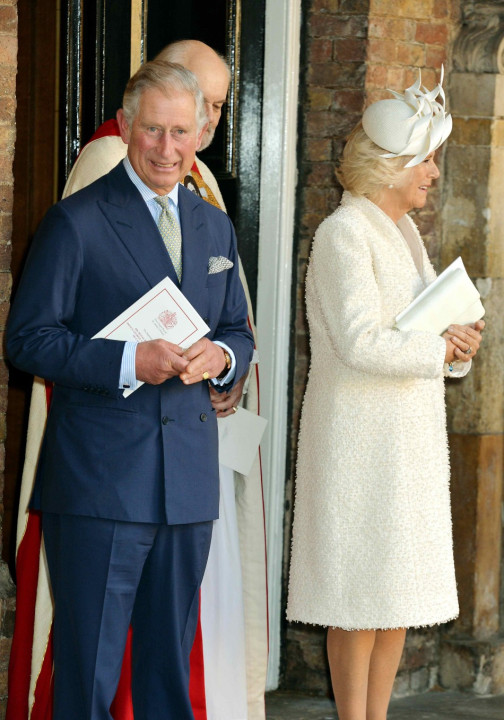 Meanwhile, the Prince of Wales has also paid tribute to Rivers praising her "enormous zest for life."
Rivers, who was friends with the royals was a guest at the wedding of Charles and Camilla in 2005 and also performed for the Prince, the Duke of Cambridge and Prince Harry at the We Are Most Amused comedy gala, in aid of the Prince's Trust.
Prince Charles and the Duchess of Cornwall were said to be "deeply saddened" by the death of the comedian, who died in a Manhattan hospital after she went into cardiac arrest during a routine throat procedure, last week.
In a statement the Prince of Wales said: "Joan Rivers was an extraordinary woman with an original and indefatigable spirit, an unstoppable sense of humour and an enormous zest for life. She will be hugely missed and utterly irreplaceable."
Melissa Rivers announced her mother's passing in a statement saying: "It is with great sadness that I announce the death of my mother, Joan Rivers. Cooper and I have found ourselves humbled by the outpouring of love, support, and prayers we have received from around the world. They have been heard and appreciated. My mother's greatest joy in life was to make people laugh. Although that is difficult to do right now, I know her final wish would be that we return to laughing soon."