Former vice president Joe Biden's son, Hunter, is in a romantic relationship with his widowed sister-in-law, he confirmed in a media statement on Wednesday (1 March).
The relationship has the blessing of Biden and his wife Dr Jill Biden, according to Page Six.
The news means Beau Biden's widow, Hallie Biden, is in a relationship with Hunter, who is separated from his wife Kathleen, Page Six reported.
Beau Biden, Delaware's former attorney general, died of brain cancer in May 2015 .
According to the report, Hallie and Hunter began their relationship following Beau's death. Forty-seven-year-old Hunter reportedly separated from his wife five months after Beau died, state the Washington Post.
Hallie has two children from her marriage to Beau, while Hunter is father to three with his estranged wife Kathleen.
Hunter also made headlines in 2013 after being discharged from the Navy Reserve for testing positive for cocaine.
But, speaking on the surprise relationship, Hunter said:
"Hallie and I are incredibly lucky to have found the love and support we have for each other in such a difficult time, and that's been obvious to the people who love us most. We've been so lucky to have family and friends who have supported us every step of the way".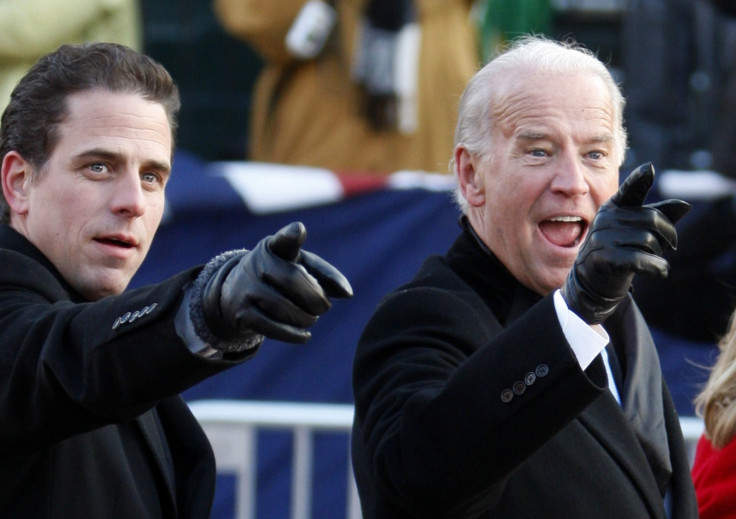 The former vice president and his wife equally expressed hope that the relationship could provide strength to both grieving partners. "We are all lucky that Hunter and Hallie found each other as they were putting their lives together against after such sadness," Biden said. "They have mine and Jill's full and complete support and we are happy for them."
Beau's death weighed heavily in the tight knit family and reportedly led to Joe Biden's decision not to run in the 2016 presidential election.
The former vice president and his wife announced in January that they would launch a charitable foundation that focused on cancer research, prevention of sexual assault on college campuses and other issues, The Hill reported.