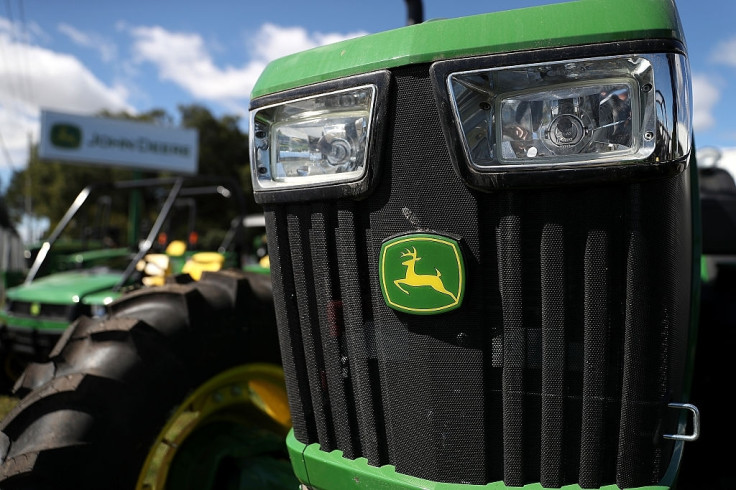 John Deere, America's well known farm equipment company, has acquired a startup that uses AI to advance precision agriculture, hinting at potential goals of bringing AI-powered agricultural products.
The agricultural equipment manufacturer, which has been researching self-driving capabilities for its tractors, is shifting its focus towards artificial intelligence and its potential application in fields. The company has just announced an investment of $305m (£233m) to acquire Blue River Technologies, a startup that has been using machine learning and other high-end technologies in agriculture to cut down the use of resources.
Blue River makes a bunch of smart tools to advance farm management decisions from the "field level to the plant level," according to Jorge Heraud, co-founder, and CEO of the startup.
The company has made a crop-analysing software for drones, a bot for precise lettuce thinning, and an automatic weed-sprayer that uses machine learning and computer vision technologies to spray herbicide only on those plants that are infested with weeds — saving time and money.
Willy Pell, the director of new technology at Blue River, told Wired, that the system has already demonstrated promising results by reducing the use of herbicide by 90% — something that could be of great use for John Deere.
Deere could have some big plans in place to use artificial intelligence in its massive range of agricultural equipment including tractors. There's no official word from the giant on potential applications of the AI-driven tools, but John May, Chief Information Officer at the company says a "similar technology can be used in the future on a wider range of [their] products".
"As a leader in precision agriculture, John Deere recognizes the importance of technology to our customers," May said. "Machine learning is an important capability for Deere's future."
This acquisition also underscores the possible application of machine learning capabilities into agriculture. Several companies are already using drones to collect data on crops for smarter farming.