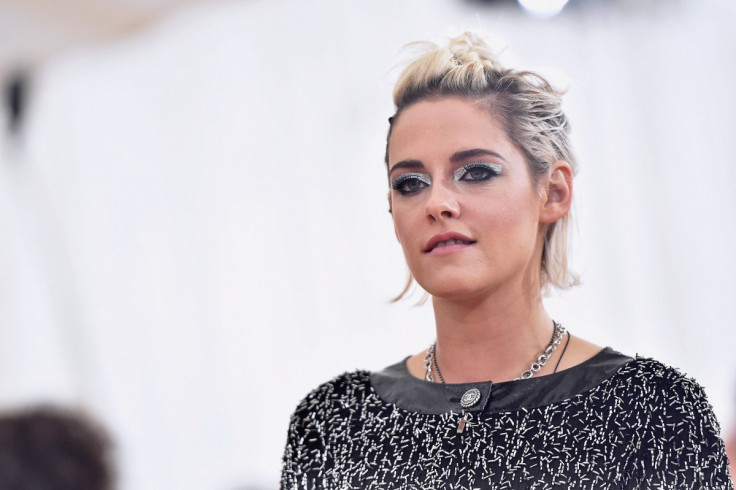 Kristen Stewart and St Vincent (real name is Annie Clarke), the former girlfriend of Cara Delevingne, were pictured together in New York on Tuesday (4 October). The two were also spotted on Monday at the New York Film Festival premiere of the 26-year-old actress's latest movie Certain Women.
The two were wearing almost similar attires for their outing. Stewart was dressed in a black miniskirt, which she paired with a black t-shirt with a chequered graphic, bright orange hoodie and sunglasses, while the Digital Witness singer sported a black miniskirt and a David Bowie t-shirt underneath her black-coloured bomber jacket and over-sized sunglasses.
According to The Daily Mail, after gaining some appetite with all the walking around the city streets, the pair headed to Soba-Ya restaurant for lunch.
Rumour mills are into overdrive about Stewart dating the 34-year-old musician as the former has not been pictured with her girlfriend Alicia Cargile for weeks now. Moreover, St. Vincent split with the supermodel/actress last month.
In July, Stewart had said that she was in "really in love" with Cargile.
"I think also right now I'm just really in love with my girlfriend. We've broken up a couple of times and gotten back together, and this time I was like, 'Finally, I can feel again,'" the 26-year-old actress told Elle UK for their September issue.
"When I was dating a guy I was hiding everything that I did because everything personal felt like it was immediately trivialised, so I didn't like it. We were turned into these characters and placed into this ridiculous comic book, and I was like, 'That's mine. You're making my relationship something that it's not.' I didn't like that. But then it changed when I started dating a girl. I was like, 'Actually, to hide this provides the implication that I'm not down with it or I'm ashamed of it, so I had to alter how I approached being in public. It opened my life up and I'm so much happier."