John Legend's wife Chrissy Teigen praised for baring stretch marks on Instagram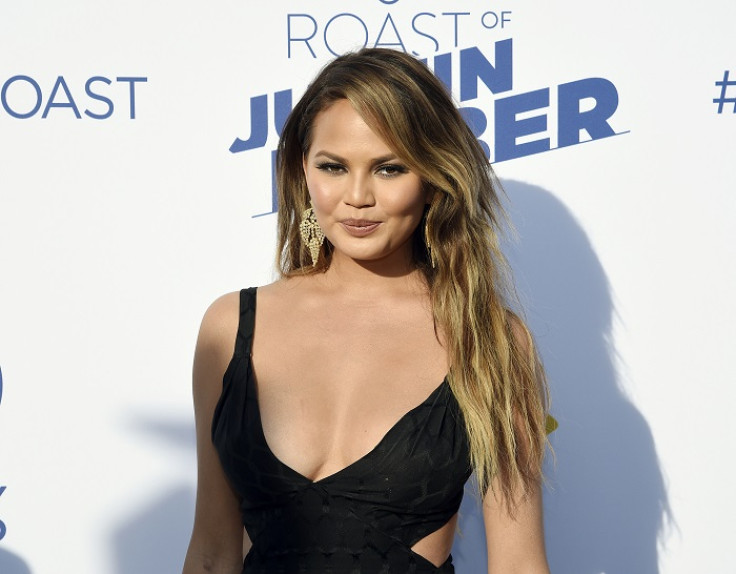 Sports Illustrated model Chrissy Teigen has won over social media after baring her stretch marks in a candid Instagram photo.
The 28-year-old, who is married to singer John Legend, shared a photo of her bruised legs after bumping into kitchen furniture but also made a point of showing she has the same imperfections as other regular women despite her supermodel status.
Teigen's bold display has garnered praise from thousands of fans who believe the photo promotes a healthy body image:
The outspoken mode has never felt shy about speaking her mind and hit out at high street fashion brand Forever 21 for allegedly calling her "fat".
In an interview with Du Jour magazine in July 2014, Teigen revealed: "Forever 21, they booked me directly when I was much younger. And I showed up on set, and they asked me if they could take a photo. And they shoot that photo off to my agency, who then calls me as I'm sitting in the makeup chair.
"And they say, 'You need to leave right now. They just said you are fat, and you need to come get your measurements taken."
She added: "I hate you, Forever 21. I hate you so much. Honestly, you're the worst."
In April 2014, Teigen blasted fat-shamers on Twitter who claimed she was putting on weight. In a lengthy rant, the model wrote: "Honestly f**k you all. Why do I even open anything up to you?
"In what other real life situation would you walk up to someone and tell them they're fat or gained weight? Seriously you are POS. I don't know why I am always surprised when you let me down. I gotta get used to this s**t. It's amazing to me that I am told to get over the a--holes but the a******s are never told to stop being pieces of s**t."
© Copyright IBTimes 2023. All rights reserved.