Lindsay Lohan has threatened to report her mother Dina Lohan to the police for theft.
According to TMZ, the 28-year-old actress has reportedly alleged that that her mother has been selling her belongings on the internet and to her friends, without her permission.
The items including clothing, furniture, and artwork were stored in Dina's garage while Lindsay was filming her docu-series for Oprah Winfrey and are said to be worth millions.
Dina has apparently claimed that the items are hers to sell as they are in her home.
The Mean Girls star, who is now living in London, has been contacting her friends in an attempt to recover her remaining belongings before her mother sells them off. And if, that doesn't stop Dina, she reportedly plans to involve the police in the matter.
The latest row comes after Lindsay is said to have "flipped" at news that 52-year-old Dina is in the "final negotiation stages" of starring in British reality show Celebrity Big Brother this summer.
A source said: "Lindsay flipped and began screaming [when she heard], saying she had no right to come to England."
Lindsay moved to London while performing in West End show Speed-the-Plow but has since decided she'd like to live in the UK permanently. The move has apparently had a sobering effect on the actress, once dubbed a Hollywood wild child.
The actress commented on the advantages of living in London saying: "I can go for a run here on my own. I do every morning, early, and I think how my friends in New York would still be up partying at that time. I needed to grow up and London is a better place for me to do that than anywhere else."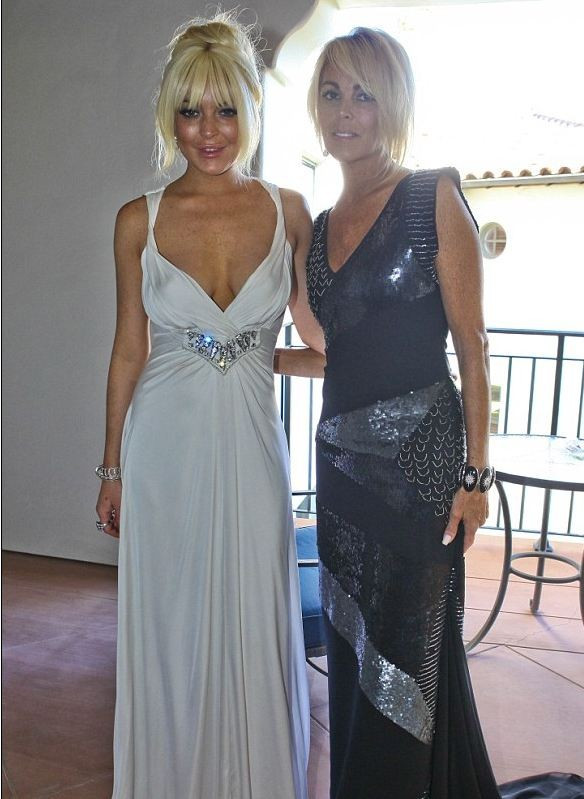 In February 2015, it was reported that Lindsay and her mother were to sue Fox News over allegedly defamatory comments made by the channel's TV host Sean Hannity and commentator Michelle Fields a year ago.
The troubled star has faced one setback after another and in January this year was admitted to hospital after contracting Chikungunya, a rare virus transmitted by mosquito bites, during a recent trip to Bora Bora island.
Lindsay is rumoured to be writing a tell-all autobiography about her life. The book will delve into her drug addiction, her stint in rehab and also reveal the truth about a leaked list of her alleged lovers which included famous names such as Colin Farrell, Justin Timberlake, James Franco and The Wanted's Max George
The Hollywood actress is reportedly already in talks with major publishing houses about her autobiography.