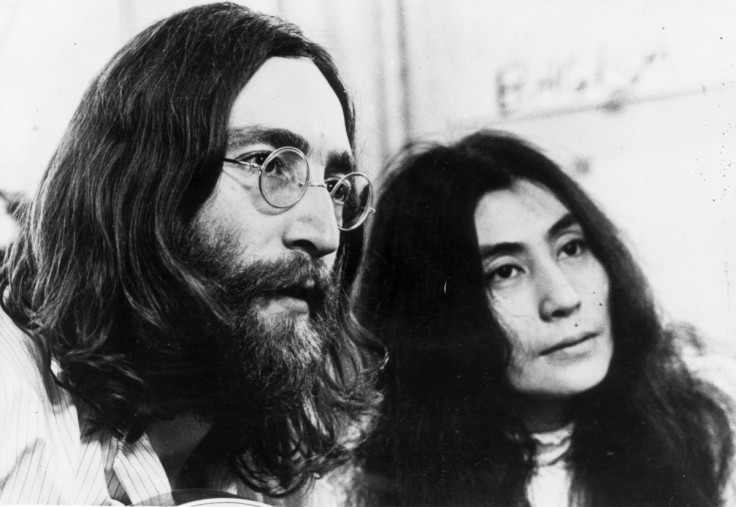 While John Lennon may have had a romantic interest in men, he was "too inhibited" to embark on sexual relationships with them, according to Yoko Ono. The multimedia artist discussed her late husband's bisexuality, as well as his relationships with specific men in his life, in a recent interview with The Daily Beast.
There has long been speculation that Lennon had sex with Beatles' manager Brian Epstein –especially as the pair took a trip to Barcelona together in 1963. A film released in 1991, entitled The Hours And The Times, guessed at what might have happened when the two were holidaying, but Ono does not believe there is any truth in these assumptions.
"Well, it was almost a love affair, but not quite. It was never consummated. But it was a pretty intense relationship," she said. "The story I was told was a very explicit story, and from that I think they didn't have [sex]. But they went to Spain, and when they came back, tons of reporters were asking, 'Did you do it, did you do it?' So he said, 'I did it.' Isn't that amazing? But of course he would say that. I'm sure Brian Epstein made a move."
However, Ono believes that Lennon "just didn't want to do it". The 82-year-old went on to suggest that the former Beatle might have slept with a man if he found someone both physically attractive and "mentally advanced", but went on to claim that it was hard for Lennon to find a man who was both in his eyes. "You can't find people like that," she stated.
Later in the interview, Ono also discussed the possibility of Mark Chapman – the man who murdered Lennon in December 1980 – being granted parole, something that he has applied eight times with no success. "One thing I think is that he did it once, he could do it again, to somebody else," she said. "It could be me, it could be [her and Lennon's son] Sean, it could be anybody, so there is that concern."