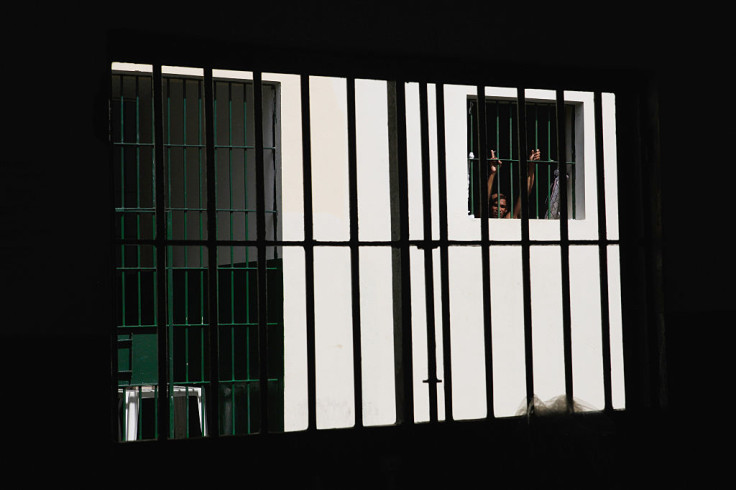 John Rideout, reportedly the first man in the US to be charged with raping his wife about 40 years ago, was on Friday (17 March) awarded a 16-year and eight-month jail sentence in two other rape cases. He was acquitted in the 1978 spousal rape case that had attracted national attention.
On Thursday, a Marion County jury found the 60-year-old guilty of first-degree rape and first-degree sodomy involving two women. The women expressed satisfaction over the verdict, with one of them saying she was no longer a victim while the other recommending help for Rideout so he does not repeat the crime.
Rideout made headlines in 1978 when his then wife, Greta, accused him of raping her in front of their two-year-old daughter in their North Salem apartment in Oregon.
However, a jury at the same Marion County court had then unanimously acquitted him of the rape charges.
The trial was widely covered in the media and had also inspired a movie starring Mickey Rourke as Rideout and Linda Hamilton as Greta.
Just ahead of his sentencing on Friday, Rideout began a 45-minute rant during which he ridiculed his victims as well as professed his love for them, slammed the media over their coverage of his trials and repeated his innocence claims, according to the Stateman Journal.
Rideout began with saying that it was not his first time being in Marion County courthouse. "I am John Rideout. I've been on TV. I had the movie made...Yes, I've been in the spotlight."
"I know a big gigantic play when I see it," Rideout said, terming the trial as an act.
However, one of his victims told the judge and Rideout that she was no longer a victim, rather a "survivor".
The other victim said: "You are old enough to know right from wrong. You are an evil man. You are a monster." She said that she wanted to open a crisis shelter for women suffering from similar cases of sex abuse and also suggested that Rideout gets some help to prevent him from assaulting other women in future.
His former wife, Greta, had reportedly told the journal in 2016 that she knew Rideout would commit such a crime again. She added that she was glad the victims came forward against him. She also said that she is confident Rideout would have been found guilty had her case been heard in today's times.