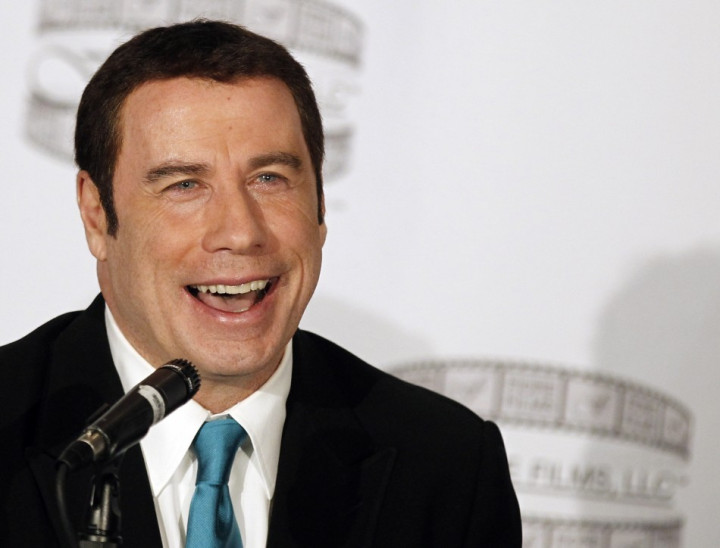 New evidence shows that John Travolta was in New York on the day he allegedly sexually assaulted a masseur in Los Angeles.
According to a restaurant receipt obtained by celebrity website TMZ, the Hollywood actor had a meal at a restaurant in New York on 16 January, the date the therapist claims the "sexual battery" took place.
A picture published on Travolta's own website was also apparently taken on the same day in New York.
The 58-year-old Grease star has found himself embroiled in a bitter lawsuit over allegations that he tried to have sex with a male masseur during a therapy session at the Beverly Hills Hotel.
In the court papers, the unidentified accuser, referred to as "John Doe", claims Travolta touched his genitals during the message, which cost $200 (£123) an hour.
The 14-page lawsuit filed in LA claims that Travolta, who has been married to Kelly Preston for 21 years, then stripped naked before masturbating.
A second masseur, referred to as "John Doe No 2", also came forward and claimed that he had a similar encounter at the hands of the Face Off actor during a private massage at a hotel in Atlanta on 28 January.
Each plaintiff is seeking $2m (£1.25m) in damages.
A spokesman for Travolta has vehemently denied the alleged sexual assaults and branded the claims as malicious and baseless.
"John intends to get this case thrown out," he said. "Then he will sue the attorney and plaintiff for malicious prosecution."
Adding that the actor was not in California on the date of the alleged offence, he said: "None of the events claimed in the suit ever occurred."
The actor is reportedly now planning to counter-sue over the allegations.