Jolla has denied that its first smartphone will have a 3.5in screen and that the phone will use application compatibility layer (ACL) software to run Android apps.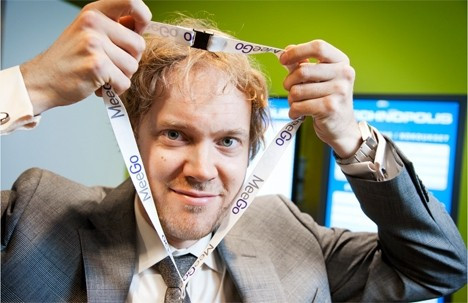 English language website Arctic Startup quoted an interview Jolla CEO Jussi Hurmola gave to Finnish gadget magazine 3T, claiming both of those features would appear on the company's first mobile phone.
However, a spokeswoman for Jolla said there were "a lot of confusing articles coming up that are representing the facts incorrectly."
"We have not announced anything related to the technical specifications of our first phone, so wherever this information came from it's not correct," she said of the possibility of a smartphone running Jolla OS having a 3.5in screen.
Arctic Startup has since published an update to its previous story correcting this.
"Our Finnish seems to be deteriorating. Hurmola hinted that the device will have a larger screen size than 3.5in. Previously we stated that the phone will have a 3.5in screen," journalist Antti Vilpponen wrote.
Using a 3.5in screen would have made the first Jolla handset the same size as the iPhone 4 and 4S, just as Apple is rumoured to be producing an iPhone with a display closer to the 4.8in screen found on the Samsung S3.
The spokeswoman also denied that Jolla will use ACL, which was mentioned in the original 3T interview. She told IBTimes UK that Jolla hasn't announced its application ecosystem story yet, other than Qt and Qml, and the article by 3T "is misleading. ACL was also not announced by Jolla in any way."
"We are looking into many different options to enhance our application ecosystem story, and MeeGo as an emerging platform is of course going to look at all cross platform options. There are many different vendors and cross platform technologies in the open to provide cross platform functionality across basically all the existing ecosystems," she said.
"We are happy to work with all these companies and communities to extend the reach of MeeGo, but we are not ready to single out any of these technologies or companies."
Jolla was set up after Nokia abandoned its MeeGo project, with many of the staff that produced the Nokia N9 handset moving over to the new company.