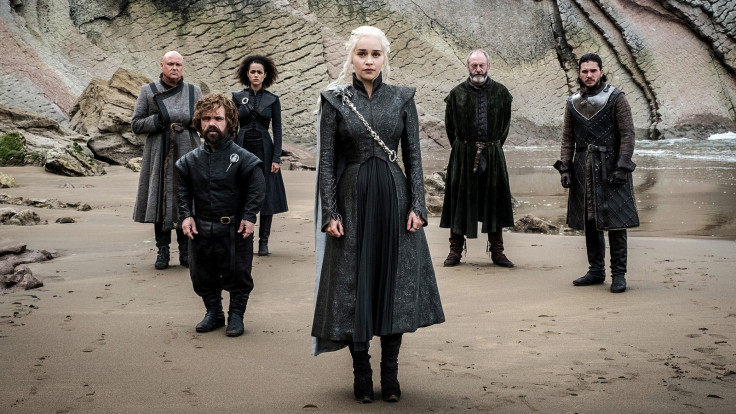 The sexual tension between Jon Snow and Daenerys Targaryen in the penultimate episode of Game Of Thrones season 7 sent fans into meltdown. And it subsequently raised hopes of watching their favourite couple consummate their unspoken attraction for each other – something that the on-screen duo have fought against for a while now.
The episode description of the season finale, titled The Dragon And The Wolf, points in that direction as well, with a subtle hint about a steamy 'Jonerys' moment.
The penultimate season has shown restraint in terms of graphic sexual content so far, except for Yara Greyjoy and Ellaria Sand's lesbian scene which was foiled by Euron.
Fans are likely to get what they wished for as the TVMA ratings for episode 7 of HBO's magnum opus hints at nudity since the description reads "Adult Content, Adult Language, Graphic Violence, Nudity".
This deviates slightly from the descriptions used for the previous episodes, which mentioned "Adult Content, Adult Language, Graphic Violence".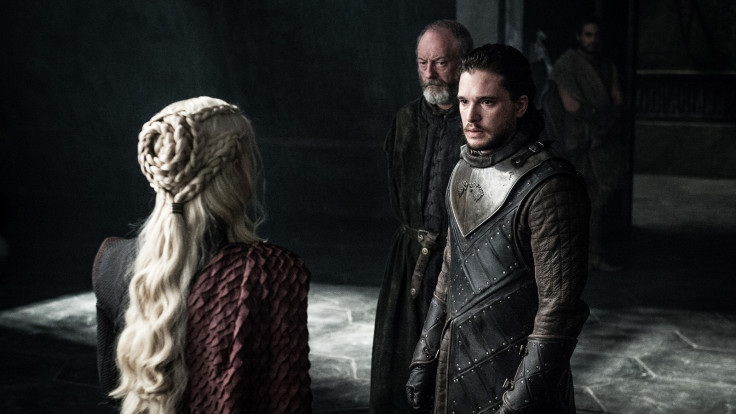 It could be argued that "Nudity" could also mean any character being shown in the buff in the episode. But considering the physical proximity and the sexual tension between the King of North and the Mother of the Dragons on screen, it is likely that the duo will get it on in the upcoming episode.
The leaked scripts of GoT season 7 also suggest that there is going to be physical intimacy between the two main characters.
The show has come to an interesting juncture, with fire (Daenerys and her dragons) and ice (Jon) coming together to fight against the greatest threat to mankind in the realm.
The Night's King is advancing fast towards the Wall and is now equipped with his greatest weapon of mass destruction after managing to revive Dany's dead dragon Viserion. It is assumed that his new ride will unleash terror on the Northern realms.
In what is set to be the climax, Jon and Dany fighting the battle between the living and the dead promises to be quite a spectacle.
The Game of Thrones season 7 finale will air on HBO on Sunday (27 August) in the US and on Monday night (28 August at 9pm) on Sky Atlantic in the UK.
Click here and here to watch the episode live online on HBO Now and HBO Go, respectively.