Swedish photographer Jonas Gratzer has been named Photographer of the Year by the Foreign Correspondents' Club of Thailand. He also won the Spot News Single Image prize for his photo of anti-government protesters engaged in a gun battle with loyalist supporters in Bangkok. He captured this photo while caught in the middle of the action, lying on the ground with bullets flying over his head.
He told IBTimesUK: "Obviously I was feeling unsafe – it was a very tense situation where bullets were flying over my head and a sniper in a high-rise building was aiming towards us. I lay myself flat on the ground and crawled close to the subject I was photographing. I was able to take four or five pictures before they stopped me from doing so."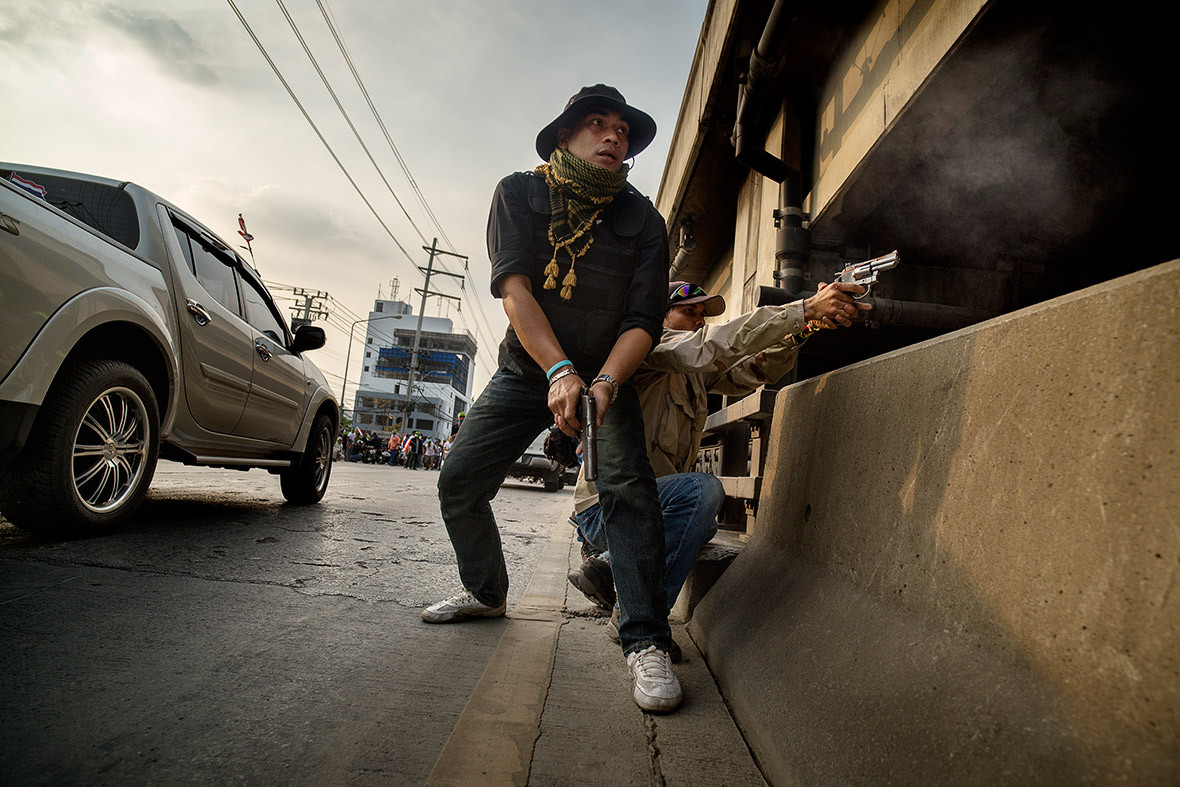 Originally from Stockholm, Gratzer has been living in Bangkok with his wife and son since 2009. He has travelled throughout south-east Asia and the Indian subcontinent, focusing on rights issues such as child labour, human trafficking and women's rights, as well as environmental concerns. He has recently become a Getty Images contributor.
He said: "With my pictures I try to make people aware of what the daily struggle faced by millions of people across the continent. There are so many sides of Asia that are not pleasant. My major concern for the region is that corporations are eating up Asia and spreading like cancer. Many leaders in powerful positions turn a blind eye to what's happening in this part of the world. There is a sort of philosophy of 'money first and what happens next is not our concern.'"
He has allowed IBTimes UK to publish this gallery of his powerful photos. See his website or follow him on Facebook for more.