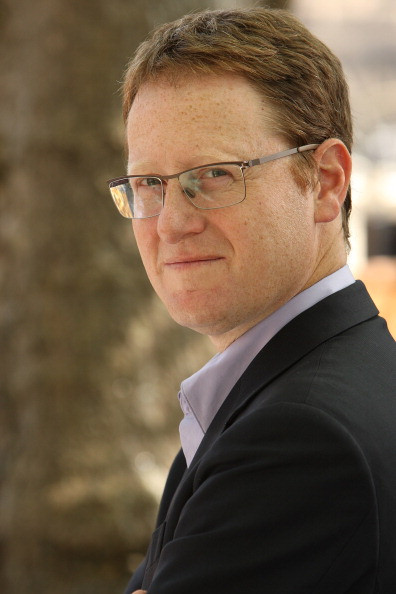 Following the announcement that Alan Rusbridger is to step down as editor-in-chief of The Guardian, speculation is rife as to who might be his successor.
The list of possible candidates includes The Guardian online's Pulitzer prize winning author Janine Gibson; Katherine Viner editor of the Saturday Weekend supplement and deputy editor in 2008; and Ian Katz, who sensationally quit the newspaper to take over Newsnight.
Katz, a long serving deputy editor for the paper, was initially a dead cert for the role. "Until 18 months ago, he was going to be the editor – no questions asked," said a source. However an acrimonious split with Rusbridger would make his appointment unlikely.
A front runner in the race for the top job now, is Jonathan Freedland, the publication's executive editor, Opinion.
An Oxford graduate, he began his Fleet Street career at the short-lived Sunday Correspondent. In 1990 he joined the BBC, working as a news reporter across radio and television, appearing on The World at One and Today on Radio 4. In 1992, he was awarded the Laurence Stern fellowship on The Washington Post, serving as a staff writer on the national news section. He became Washington Correspondent for The Guardian in 1993.
Between 2002 and 2004, Freedland was an occasional columnist for the Daily Mirror and from 2005 to 2007 he wrote a weekly column for the London Evening Standard. He has also been published in Newsweek and The New Republic magazines and appears regularly on radio and television.
In May 2014, Freedland was awarded a special Orwell Prize for his journalism for his articles on Margaret Thatcher, Pope Francis and the murder of Lee Rigby. Robin Lustig, a judge for the journalism prize, said of Freedland: "He has been on the shortlist of the Orwell prize seven times now. His writing has a lucidity and elegance of style that deserves reward."
He is also a prolific novelist having penned a series of best-selling thrillers under the pseudonym Sam Bourne as well as two non-fiction works.
Bookies Paddy Power is offering odds of 6-1 that Freedland will be appointed the new Guardian editor.
Rusbridger will remain in charge until beyond the election and until the middle of the summer, by which time he will have been at the helm of the paper for more than 20 years. The process for selecting and appointing his successor will begin next year.