Rupert Murdoch's News UK empire let slip some interesting news about itself the other day: that Times Newspapers (which publishes The Times and the Sunday Times in the UK) had actually made a profit.
Considering the scale of the investment in these titles – hundreds of millions of pounds over the past few decades – an operating profit of £1.7m is perhaps the least one should expect.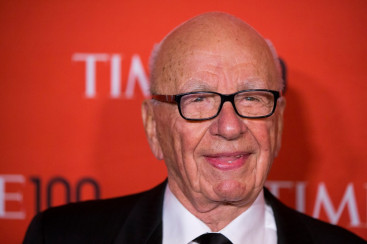 But black as opposed to red is most definitely a result and it testifies to the apparent success of the News online "paywall" and the associated effort to build a "club" of readers, offering exclusive events and cut-price tickets to non-exclusive events.
At deadly rival the Guardian, there have been similar efforts to create a readers' club, although the left-wing paper, at the opposite end of the political spectrum to Murdoch's right-wing titles, has set its face against paywalls.
Editor Alan Rusbridger and his team think free is best, although display ad revenues – on which this position ultimately depends – have been slow to deliver. The Guardian's Soulmates dating service is still its most successful online money-spinner.
Nonetheless, the Guardian has cut its losses from an eye-watering £40m a year to just £20m, which it will see as a result too. The paper, ultimately owned by the charitable Scott Trust, is kept afloat by the proceeds of its spectacularly successful investment in used car magazine and website Auto Trader. It recently sold half of its shares for around £700m.
So, finally, some big, traditional media brands seem to adapting – with various degrees of success admittedly – to the online, digital world. Another one is Mail Online, sister to the Daily Mail and Mail on Sunday, whose staple diet of celeb-based titbits has made it the most popular online news site in the US as well as big in Britain. Mail Online, too, is turning the corner into profit.
Brave move to close a newspaper
A visitor from Mars (who we can expect any day now, now Chancellor George Osborne has announced Britain is to lead the European space effort) might ask: but why do these people bother producing a print paper when they believe the future is online?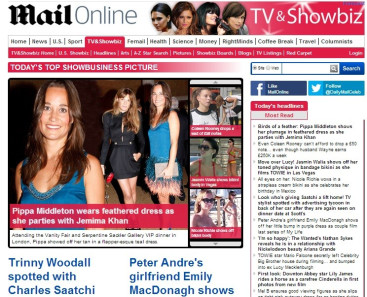 There are two reasons. The first is prestige. Would you like to be the person who closed The Times (229 years old) or the rather less venerable Guardian (193 years since its original Manchester incarnation)?
The second is money. The cost of making all those journalists and others working on the print versions redundant would be vast, particularly at the Guardian, which employs several hundred such folk.
And some newspapers still make money. At the popular end of the scale, News UK's Sun and Sun on Sunday do, as do the Daily Mail and Mail on Sunday, owned by Associated Newspapers.
The big fat advertising-stuffed Saturday editions of so-called quality papers including The Times, Daily Telegraph and the Guardian also do, despite their declining circulations overall. Sunday newspapers are still popular with (mostly) older people, whose default is not to go online when they're not at work.
So our visitor from Mars will return with a confusing story to tell.
What he, she or it may have realised, though, is that traditional media brands remain potent in the ever-changing world of the internet. And, although it's too early to say they've cracked the problem of turning such fame into money, they're a lot closer to it than looked likely a few years ago.
Stephen Foster is editor of More About Advertising, a former editor of Marketing Week and a London Evening Standard advertising columnist. He wrote City Republic for Brand Republic and is a partner in communications consultancy The Editorial Partnership.