Jonathan Majors' arrest sparks furious Twitter reaction
The actor has been released on his own recognisance pending a follow-up court date on May 8.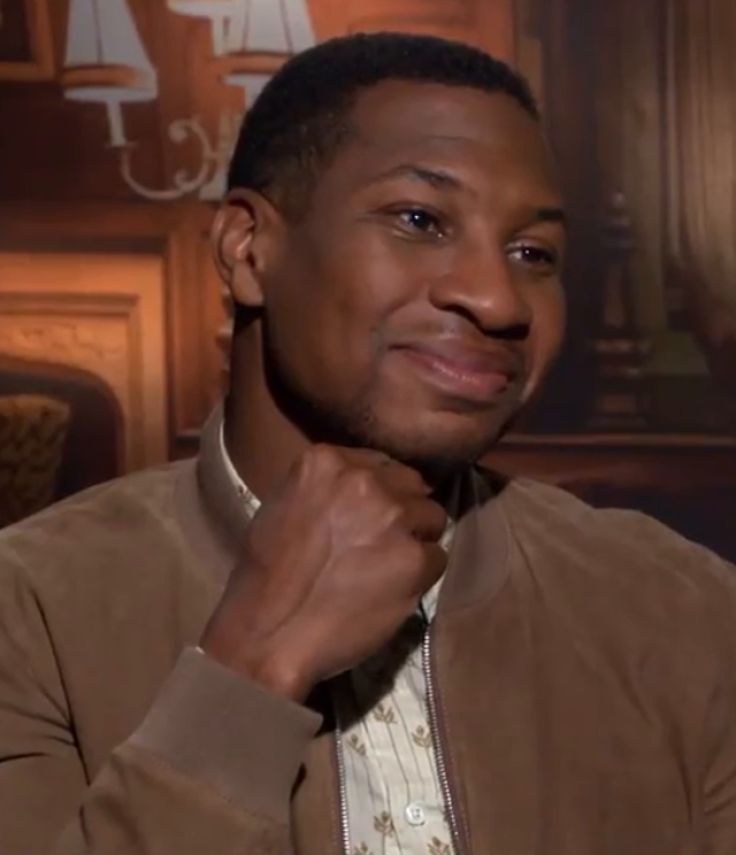 News of Jonathan Majors' arrest over the weekend had the public sharing their opinions about how the huge media response had something to do with his race.
The "Creed III" actor was arrested on Saturday, March 25, and charged with two counts of assault in the third degree, aggravated harassment, and attempted assault. He was accused of hitting his girlfriend and causing her "substantial pain and a laceration behind her ear." He allegedly also put his hands on her neck and caused "bruising and substantial pain."
He was "placed into custody without incident." But he was eventually released without bail and on his own recognisance pending a follow-up court date on May 8. His lawyer Priya Chaudhry, however, is adamant that he is innocent and believes the charges will eventually be dropped as the alleged victim has recanted her allegations.
Chaudhry said Majors himself called 911 out of concern for his girlfriend's mental health. She said the woman was having an "emotional crisis" and that she has since been taken to the hospital.
She told Newsweek in a statement, "Jonathan Majors is completely innocent and is probably the victim of an altercation with a woman he knows. We are quickly gathering and presenting evidence to the District Attorney with the expectation that all charges will be dropped imminently."
Chaudhry added that they have enough evidence to prove the actor's innocence, including video footage from the taxi where the alleged assault took place, "witness testimony from the driver, and others who both saw and heard the episode. Most importantly, two written statements from the woman recanting these allegations. All the evidence proves that Mr. Majors is entirely innocent and did not assault her whatsoever."
She acknowledged that the New York Police Department had to make the arrest in "these situations" and said this was the "only reason" Majors was arrested. She expects that these charges will be "dropped soon."
However, the huge reaction to the "Lovecraft Country" star's arrest had people suggesting that it was because he is Black. One Twitter user claimed the actor had more media coverage than UFC president Dana White after he was seen on video assaulting his wife.
The user wrote, "In 24 hours Jonathan Majors has already received more press attention for allegedly assaulting his girlfriend than Dana White did for being caught on video slapping his wife around. I wonder whyTE."
Another chimed in, "I know y'all hate Black men, but saying Jonathan Majors' 'abusive behavior is being brought to light'... w/o any knowledge of what actually happened is wild. In America, white men have to be proven guilty. Black men have to be proven innocent."
A third added, "Hold up! Dana White is on video slapping his wife, people are said [sic] 'we don't know the whole story' let's not rush to judgements. Jonathan Majors gets accused with zero proof coming out and in a span of 24 hours people saying he should be cancelled? The math ain't adding up."
Another commented, "I thought we made progress after Johnny Depp & Tory Lanez. But nope we're back at square one with Jonathan Majors. Just been smh since Saturday."
Majors has yet to publicly address his arrest and the charges against him. But he lost his deal with the U.S. Army over its newly launched advertising campaign to bring back the service's recruitment numbers. He was the narrator of two ads that launched at the start of the NCAA's March Madness college basketball tournament.
The Army's Enterprise Marketing Officer in a statement said they are "deeply concerned by the allegations." But while Majors "is innocent until proven guilty, prudence dictates" that they pull their ads "until the investigation into these allegations is complete."
There is no other word yet about the status of his other projects. Majors plays Kang the Conqueror in the Marvel Cinematic Universe and made his character debut in "Ant-Man and the Wasp: Quantumania." He is set to reprise the role in "Avengers: The Kang Dynasty" in 2025 and "Avengers: Secret Wars" in 2026.
© Copyright IBTimes 2023. All rights reserved.