Jordan Henderson's controversial revelation on Liverpool exit: 'No one wanted me to stay'
Jordan Henderson didn't want to play against Liverpool.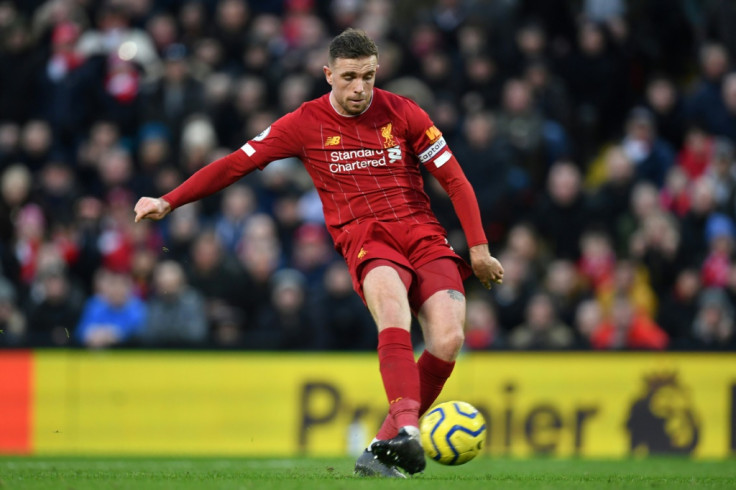 Jordan Henderson has opened up on his exit from Liverpool FC, pointing out the "alarm bells" he observed prior to his departure.
One of the shocking transfers this summer was the Liverpool captain's move to Steven Gerrard-managed Al-Ettifaq in the Saudi Pro League. While it was expected to see Liverpool rebuild their midfield, Henderson's exit was never seen on the cards.
Henderson: I knew I wasn't going to play much at Liverpool
Speaking in a recent interview, Henderson said that he shares a great relationship with Liverpool boss Jurgen Klopp but at no point did he feel that anyone in the club wanted him to stay. The English midfielder went on to add that with Euros coming up, he wanted more game time with the Reds, which he knew would not happen.
"There were a few things that sent alarm bells ringing. I've got a very good relationship with Jurgen. He was very honest with me. I won't go into detail about the conversation because it's private, but it put me in a position where I knew that I wasn't going to be playing as much. I knew there were going to be new players coming in my position," added Henderson.
Adding further, Henderson admitted that he knew at some point he had to take the tough call of parting ways with Liverpool, but just that he didn't think it would be this year.
"And then there was an approach from Al-Ettifaq to the club to see if it would be possible for me to go there. The reaction from the club again wasn't to say no. At that moment I felt as though my value or the want for me to stay, with the manager and within the club, maybe it had shifted. I knew that time would come at some point. I didn't think it would be now. And I had to accept that.
"And if I'm not playing, as anybody will know, especially the manager, that can be quite difficult for me and especially when I've been at a club for so long, I've captained the team for so long. Especially when England's a big thing for me. You've got the Euros coming up," said Henderson.
Nobody asked me to stay, reveals Henderson
Henderson, who was at Liverpool from 2011 to 2023, claimed that had Klopp or Liverpool owners asked him to stay, he would not have left the Anfield side.
"If one of those people (Klopp or FSG) said to me, 'Now we want you to stay', then we wouldn't be having this conversation. That's not to say that they forced me out of the club, but at no point did I feel wanted by anyone to stay," added Henderson.
Henderson, who took over Liverpool's captaincy following Gerrard's departure in 2015, won nearly everything with the club including the UEFA Champions League in the 2018-19 season. Henderson also lifted Liverpool's maiden Premier League trophy in 2019-20.
The 33-year-old player is known to have been an advocate for LGBTQ+ rights. And since he has now gone to Saudi Arabia, a country where homosexuality is criminalised, Henderson has received a lot of criticism for it.
In the same interview, Henderson suggested a lack of offers, combined with his wish not to play against Liverpool, led to his decision to join Al-Ettifaq in Saudi Arabia.
Along with Henderson, Liverpool's forward Roberto Firmino and central midfielder Fabinho also left the club and landed in the Saudi Pro League. While Firmino joined Al-Ahli Saudi FC, Fabinho moved to Al-Ittihad Club.
Ahead of the 2023-24 campaign, Liverpool signed four midfielders, Alexis Mac Allister from Brighton, Dominik Szoboszlai from RB Leipzig, Watru Endo from VfB Stuttgart and Ryan Gravenberch from Bayern Munich.
© Copyright IBTimes 2023. All rights reserved.