Two more teenagers have been arrested in connection with the savage killing of 14-year-old Jordan Watson whose body was discovered in a Carlisle cemetery on Tuesday (16 June).
This evening a 16 year old boy from the city was arrested. Earlier today a 19-year-old also from the Carlisle area was detained and will face questioning.
An 18-year-old, who is said to be known to Jordan, was arrested yesterday and remains in custody.
In a statement Cumbria Constabulary said: "Police have arrested a third man in connection with the murder of 14 year-old Jordan Watson.
"A 16 year-old male from Carlisle was arrested this evening (June 18) and has been detained for questioning,
"The other two men, aged 18 & 19 from Carlisle, remain in custody at this time.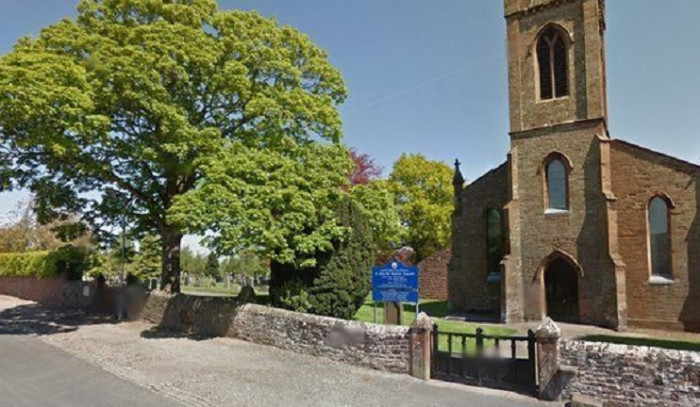 "Jordan, of Ridley Road, Carlisle, was found by a member of the public at 7.46am on Tuesday (June 16<sup>th) in the cemetery on Manor Road, Carlisle.
"He died from neck and head wounds caused by a sharp implement in a savage and brutal attack.
"Police investigations are still ongoing and detectives continue to seek information from the public to assist with their enquiries."
Jordan was last seen alive at a friend's house at around 11.30pm on 15 June. His body was found by a dog-walker in a secluded part of the cemetery of St John the Baptist CE Church's cemetery on Tuesday morning.
A post-mortem found Jordan died from multiple wounds to the head and neck caused by a sharp implement. The manner of his death has shocked hardened officers and the wider community.
In a statement released through Cumbria Police, Jordan's family said: "Jordan wasn't perfect, he was though the most loving and caring child that anyone could meet. He had the best sense of humour.
"Jordan's favourite expression was 'YOLO' – you only live once. Jordan lived by this motto, he had a strong personality and a love of the outdoors.
"Jordan could not be talked out of doing something he really wanted to do. He was very loyal, he stuck up for his brothers and sisters, he was scared of nothing.
"Jordan, you will always be in our thoughts and prayers, fly high baby angel. Sleep tight, to us you will always be perfect. Love you always, our sleeping angel."
Family and friends of the schoolboy will gather at Hammond's Pond on Saturday to light lanterns in Jordan's memory.
Detectives say they continue to investigate "various lines of enquiry" and have appealed for anyone with information to come forward.