Jordanian pilot Moaz al-Kaseasbeh was burned alive 'one month ago'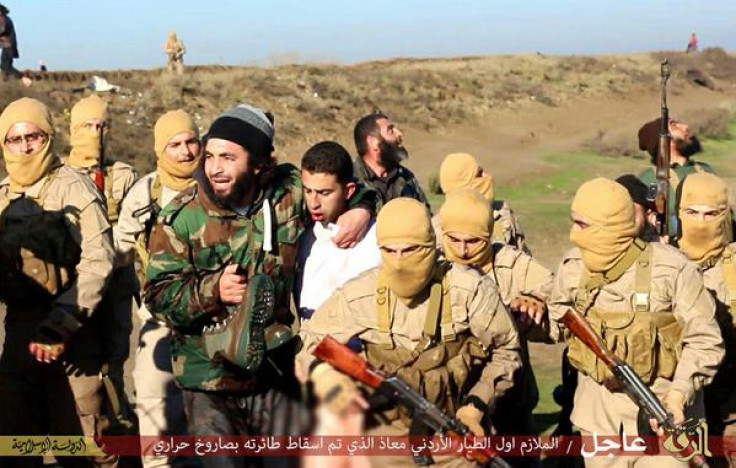 The sickening murder of Jordanian pilot Moaz al-Kasasbeh by Islamic State (IS) took place a month ago on 3 January, Jordanian state TV is reporting. al-Kasasbeh's plane was shot down near Raqqa in Syria in December.
A gruesome video of the pilot apparently being burned alive by Islamic State has been circulated on the internet. The Jordanian government have vowed "punishment and revenge" against those responsible.
A spokesman for the Jordanian army, Mamdouh al-Ameri, said al-Kasasbeh had fallen as a martyr. "While the military forces mourn the martyr, they emphasise his blood will not be shed in vain," he said. "Our punishment and revenge will be as huge as the loss of the Jordanians."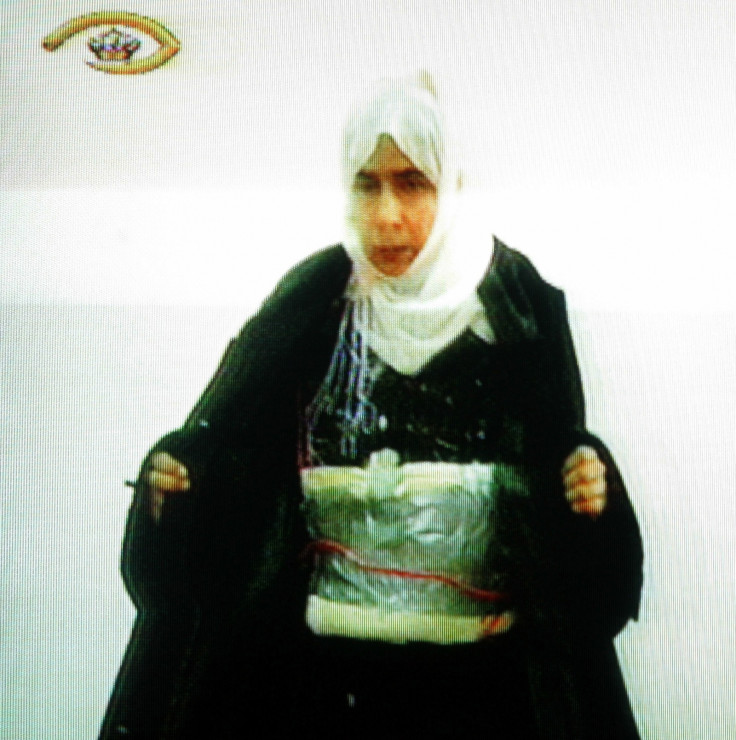 Jordanian prisoner Sajida al-Rishawi is to be executed following the murder of pilot Moaz al-Kasasbeh by Islamic State
Reuters
In recent weeks Jordan has been attempting to negotiate al-Kasasbeh's release in return for female Iraqi suicide bomber Sajida al-Rishawi, who is being held in Jordan. It is being reported that she will be executed tomorrow. It is possible several IS militants may also be executed.
IS had also been attempting to negotiate al-Rishawi's release in return for Japanese hostage Kenji Goto. A video showing his murder was circulated last week.
The decision by the Jordanian government to join the international coalition against IS was controversial in the country, and it seems probable IS wanted to use al-Kasasbeh to expose fault lines in the country. It seems probable that the pilot's death will lead to calls to increase the country's military involvement.
Speaking to the BBC, former Jordanian army officer Gen Ali Shukri said the video represented something new for the Jordanian people.
"It's an absolute terror. Now the very old saying of an eye for an eye and a tooth for a tooth is going to be brought back and I think days ahead of us will show that to [Islamic State] and whoever is supporting them."
David Cameron and US President Barack Obama both condemned the savage killing. The Prime Minister tweeted: "Lieutenant Moaz al-Kasasbeh's sickening murder will only strengthen our resolve to defeat ISIL. My prayers are with his family tonight."
"I think it will redouble the vigilance and determination on the part of the global coalition to make sure they are degraded and ultimately defeated," said President Obama.
© Copyright IBTimes 2023. All rights reserved.