Jose Mourinho has denied that he has a vendetta against Arsene Wenger after statements were attributed to the Portuguese manager which quoted him as allegedly saying that would 'break his face'. The quotes were part of a Mourinho biography that was published by journalist Rob Beasley.
The duo have shared a fractious relationship over the last decade and it began during the current Manchester United boss' first stint in England with Chelsea. Mourinho had branded Wenger a voyeur in 2005 for speaking excessively about the Blues, and later also called him a 'specialist in failure'.
The Portuguese coach, however has denied that he has any issues with his French counterpart after revealing that they met just a couple of weeks back and shared the same table over dinner with other managers.
"I met Arsene Wenger a couple of weeks ago and, like civilised people, we shook hands. We sat on the same table, we had a dinner together with other people," Mourinho was quoted as saying on Sky Sports.
"We exchanged ideas, we were speaking because we are civilised people. Again, I don't think the book will be in the gallery of the Shakespeares and so on," he explained.
The question regarding Mourinho's quotes was put forth to Wenger during his pre-Chelsea game press conference, but the manager denied to comment, but admitted that he will not read the book -Jose Mourinho: Up Close and Personal.
Mourinho, whose side face Leicester City on Saturday (24 September), made it clear that he was not willing to elaborate on the contents of the book, but admitted that he was fine that his comments were used by the author to gain added remuneration.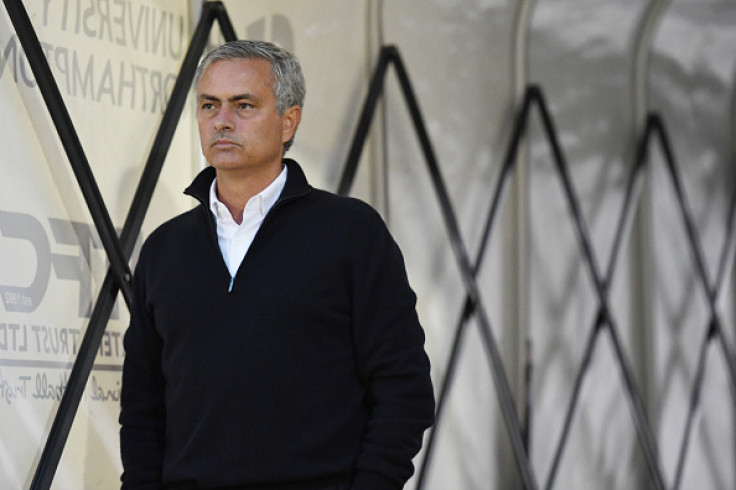 "You can see how close he was [to me]. I am happy. He made his money, that's fine. That's fine for me.
"I prefer just to not comment. That's my last word about it and again, I repeat, he is making his money. That's fine for me," the Portuguese coach added.