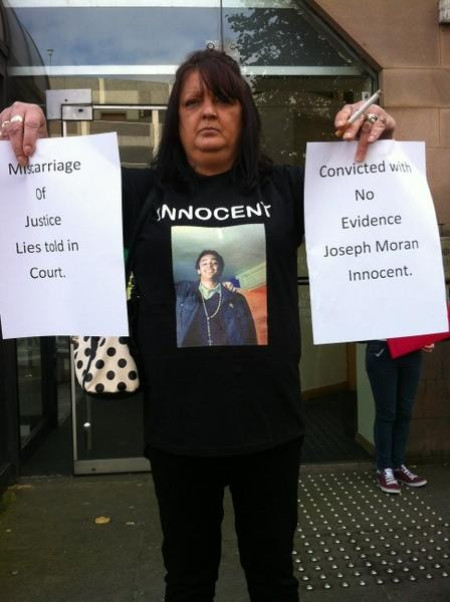 A 19-year old-man has been sentenced to at least six and a half years in prison for raping and wounding a woman in the early hours of the morning - after she was thrown off a bus for being 20p short of the required fare.
Joseph Moran attacked his 22-year-old victim, who has not been named, in Nottingham city centre on 10 December 2011.
The court heard that Moran was high on drink and drugs at the time of the attack, and pounced when the woman was told to get off the bus by the driver at around 3.30am, because she didn\'t have sufficient money.
CCTV footage on the vehicle showed the woman pleading with the driver for eight minutes, with fellow passengers gazing blankly ahead, before she was eventually forced to disembark.
After snatching his victim Moran dragged her into a local park, and then carried out an attack which lasted 25 minutes.
\'Vile predator\'
In his summary, Judge James Sampson said Moran had carried out a \"brutal and horrific\" attack, and had not shown \"an ounce of remorse or shame\" for his actions.
Moran, from Sneinton in Nottingham, was also described as a \"pathological liar\" and a \"vile predator\".
Judge Sampson said his victim was \"intelligent, hard-working, brave, full of the optimism of youth, and delightful\", adding that \"for the want of a small act of kindness [she] was left isolated and vulnerable in the small hours\".
Although Moran was handed a minimum tariff and a half years, the length of the sentence has been left open - meaning he could serve a significantly longer period of time.
As he received his sentence, Moran\'s mum mounted a one-woman protest in defence of her son.
Sarah Moran dangled a cigarette in her hand while brandishing posters declaring his innocence, outside court.
They read \'Miscarriage of Justice, Lies told in Court\' and \'Convicted with no Evidence, Joseph Moran Innocent.\'
Ms Moran also wore a t-shirt with a photo of her son on it, beneath the legend \'Innocent.\'
Meanwhile, the Trent Barton bus company has revealed that the driver who threw the victim off the bus has been dealt with through an internal disciplinary procedure.