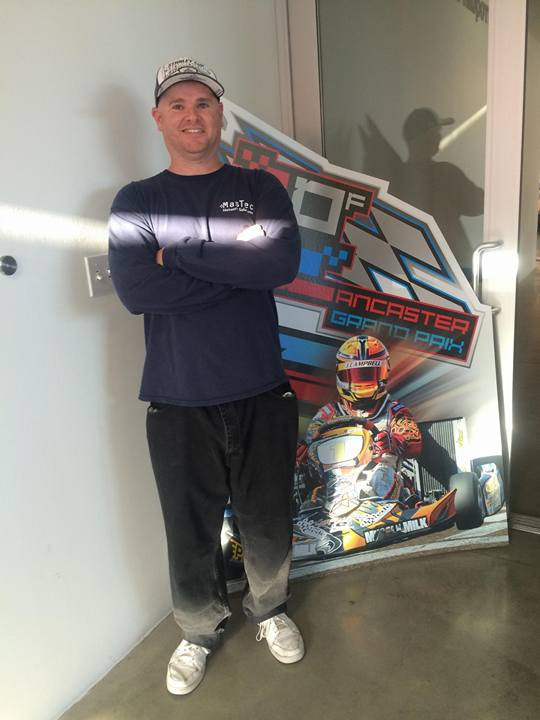 The 53-story fall that killed a highrise construction worker in Los Angeles wasn't due to a job accident; it was suicide, a coroner has ruled. Electrician Joseph Sabbatino, 36, died on his second day of employment at the Wilshire Grand Center.
Turner Construction, which manages the site, said Sabbatino didn't have any reason to be above the third floor for work and that he had completed a "comprehensive safety orientation" the day before he died. Even though he was aware of work regulations, he removed his hardhat and wasn't wearing a tethered safety harness.
Sabbatino's father, Vance, said that his son struggled with depression and had been prescribed medication. Following a day-long investigation, the Los Angeles country coroner determined on 24 March that Sabbatino took his own life.
"Missing you," his wife, Melken Sabbatino, posted on his Facebook page. Sabbatino landed on a moving car on Wilshire Boulevard when he jumped.
"'Boom!' my car just shook," the car's driver Donna Crockett told KTLA. "And I'm sitting there and I'm like, 'Oh God, somebody hit me.'" When she opened her door she saw Sabbatino's boot. She was not hurt.
Crockett said she's haunted by Sabbatino's death. "It's really taken a toll on me, because right now, I'm not strong and right now I am hurting," Crockett said. "It was traumatic, it something that I never thought I would have to see." She said her heart breaks for Sabbatino's family.
Turner Construction gave nearly 1,000 workers a day off after his death. It was the first major accident in three years of construction on the downtown highrise, which will top out at 73 stories to be the tallest building west of Chicago.
---
The Samaritans provides a free support service for those who need to talk to someone in the UK and Republic of Ireland. It can be contacted via Samaritans.org or by calling 116 123 (UK) or 116 123 (ROI), 24 hours a day, 365 days a year.
If you or someone you know is suffering from depression, please contact a free support service at Mind.org.uk or call 0300 123 3393. Call charges apply.