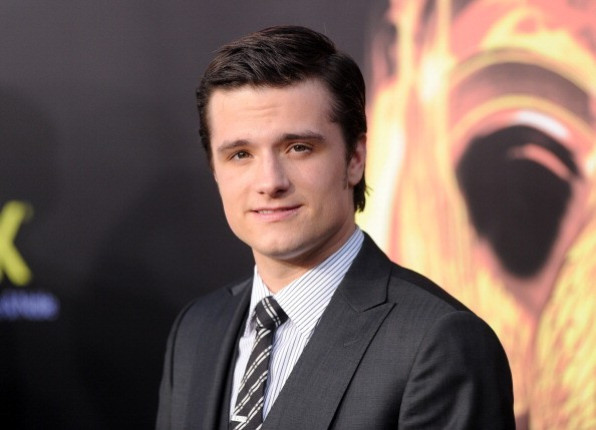 Josh Hutcherson has seemingly come out as bisexual after admitting that he would consider dating a man.
The Hunger Games star, who is reportedly dating Claudia Traisac, revealed that although he is "mostly straight", he is regularly attracted to men.
In a recent interview with Out magazine, the 21-year-old said that the lines were blurred in matters of the heart.
"Maybe I could say right now I'm 100 per cent straight. But who knows? In a f**king year, I could meet a guy and be like 'whoa, I'm attracted to this person,'" he told the publication.
"I've met guys all the time that I'm like, 'Damn, that's a good-looking guy,' you know?
"I've never been, like 'oh, I want to kiss that guy.' I really love women. But I think defining yourself as 100 per cent anything is kind of near-sighted and close-minded."
Hutcherson, who founded Straight But Not Narrow, a youth group aimed at fighting homophobia, says he find it frustrating when people are narrow-minded about homosexuality.
"Sometimes it's frustrating to comprehend how people are not OK with it," he says. "If you can try to tell me how it's hurting you, you're crazy. You're absolutely crazy. Like, what do you mean it's not natural?"
Hutcherson is preparing to reprise his role as Peeta Mellark in the highly anticipated sequel The Hunger Games: Catching Fire.
The Paradise Lost star believes that a threesome would be the perfect solution for his on-screen love triangle with Hunger Games co-stars Jennifer Lawrence and Liam Hemsworth
"I know Peeta would be into it, for sure. He's very sensitive, in touch with his emotions,"
The Hunger Games: Catching Fire hits US cinemas on 22 November.