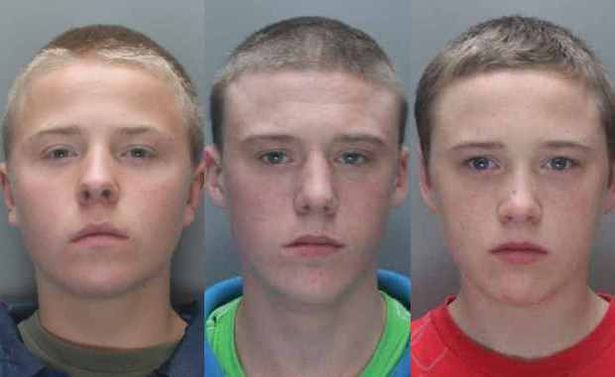 A teenager convicted of beating a rough sleeper to death when he was 14 was refused a cut in his jail term and an anonymity order.
Simon Evans was 14 when he and two friends were convicted of murdering 53-year-old Kevin Bennett in February 2013.
Evans and brothers Connor Doran, then 17, and Brandon Doran, then also 14, attacked their victim as he slept rough behind the Iceland supermarket in Walton in Liverpool in August 2012, causing him to suffer a fractured eye socket, a collapsed lung and a broken rib cage. He died six days later in hospital.
Lawyers representing Evans requested a High Court judge to cut his minimum custody term of eight years, which would be at least until February 2021.
But the judge refused and ruled at the High Court in London on Thursday (28 December) there were "no proper grounds" for granting an anonymity order, which would normally apply to a criminal of his age.
Justice Goose said he reviewed evidence from prison staff, psychiatric reports and arguments from Evans' lawyers before deciding there were not sufficient grounds for reducing the jail term as a review showed there had not been a "significant reduction" in the risk level Evans posed, the Liverpool Echo reported.
Justice Goose also said he had been asked not to name Evans in his ruling.
"During the course of the offender's detention he has not been the subject of any anonymity order by the court and is now an adult, aged 19," Justice Goose said.
"Whilst I recognise some anxiety on behalf of the offender that his name will be repeated in public as a result of this judgement, I do not consider that there are proper grounds to grant any anonymity order at this stage," he added.