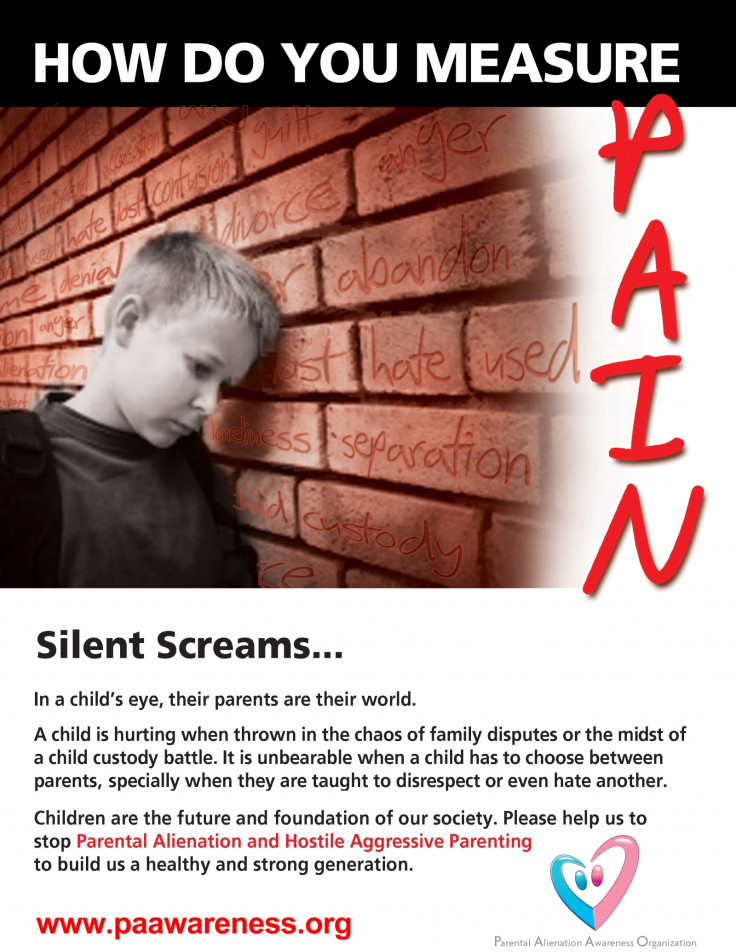 Three Israeli-American children were sent to a juvenile detention centre for refusing to speak to their father.
Liam Tsimhoni, 14, and his siblings, Rowie, 10, and Nathalie, 9, were placed in juvenile detention on June 24 by Judge Lisa Gorcyca, of Oakland County family court in Michigan.
The judge appeared to recognise that the children, who are at the centre of a bitter custody battle between their parents, Maya and Omer Tsimhoni, were being deliberately coerced into shunning their father, by their mother.
The mother of the three West Bloomfield Township children was warned nearly seven months ago that her children could end up in a juvenile facility unless they followed court orders to see and communicate with their father, according to court records.
Explaining the reason for her decision Judge Gorcyca alluded to previous incidents during which the children and their mother's behaviour demonstrated patterns indicative of parental alienation, in which one parent attempts to denigrate the other parent in the eyes of the children, in order to maintain control and influence.
The Tsimhoni children live with their mother in Bloomfield Hills, a tony suburb of Detroit. Their father lives nearby; he has remarried and has a two-year-old child.
Gorcyca ordered Liam to speak to his father, however, Liam refused, claiming that his father was violent and that he hit his mother, Gorcyca called him "a defiant, contemptuous young man" and ordered that he be put in detention.
The two younger siblings, who appeared next, apologized and appeared to be willing to communicate with their father. Gorcyca ordered Rowie and Nathalie to have lunch with their father in the court's cafeteria that day. She warned them that if they did not comply they could end up in detention.
When the pair refused to have lunch with their father, Gorcyca said that they had been "brainwashed" by their mother and ordered that they be put in detention, too, and given counseling.
Acknowledging the accounts of the efforts their father had made to build a relationship with his children she described the children's father as "a great man who has gone through hoops for you to have a relationship with you."
"Do you like going to the bathroom in front of people?" Gorcyca asked nine-year-old Nathalie. "Is your bed soft and comfortable?"
During one exchange, she told the 14-year-old: "You're very defiant, you have no manners. ... There is no reason why you do not have a relationship with your father. Your father has never been charged with anything. Your father's never been convicted of anything. Your father doesn't have a personal protection order against him. Your father is well-liked and loved by the community, his co-workers, his family (and) his colleagues. You, young man, have got it wrong. I think your father is a great man who has gone through hoops for you to have a relationship with you."
Gorcyca ordered that the siblings should be kept apart in detention. She also forbade Maya Tsimhoni or any of her family members from having access to the children.
She added that she would review her decision when the teen "can follow the court's direct order and have a normal, healthy relationship with your father."t
She threatened to detain all three children until they turn 18 — unless they start speaking to their father.
The judge in the case had identified that the father had been consistently thwarted in his attempts to build a bond with his children, by the mother and the only way to enable them to have a healthy relationship with their father would be to remove the controlling influence of the mother and her family.
Omer Tsimhoni explained how his wife had managed to manipulate the children to make accusations against him and why they were now so opposed to having any kind of relationship with him.
The parents had joint legal custody and their mother has physical custody. "Since then, I've been seeing them regularly but always in supervised visits, sometimes with a professional and sometimes with my ex-wife present. She is poisoning them and the judge realized that."
Asked what the children thought Mr. Tsimhoni might have done to earn the silent treatment, he searched his memory bank. All he could come up with was the following anecdote, uneventful even by the standards of a Judy Blume book:
"The one incident that happened was five years ago I had a five-hour unsupervised visit. We were in a park and Maya was circling around the park the whole time, trying to sabotage the visit. Two hours into the visit, the children ended up in her car and she was trying to leave. I tried to prevent her from leaving because it was my time with the children. I was very careful not to do anything but she claimed that I pushed her. She screamed at the children, 'Call 911! Call 911!' The police showed up and Maya was screaming and the police confirmed that nothing happened. But in the children's mind, that's what happened."
From that moment on, the children, led by the oldest sibling, have resisted all contact with Mr. Tsimhoni.
Meanwhile, Mr. Tsimhoni says, "I would do anything for these kids to have a good relationship with their father and with their mother." He insists, "I have paid all child support since day one, even before there was a court order to do so."
Mr. Tsimhoni describes an early part of their marriage with tenderness. "I was a PhD student and my ex-wife was doing her residency. I know more about changing diapers and feeding babies than most fathers. I was the primary caregiver of Liam. All of that was ripped away. And I don't blame him at all."
The judge warned Ms. Tsimhoni many times about the consequences of not getting the children to visitations. "It was almost like she wanted this to happen so she could try to get rid of the judge. There are now people who were misled to believe she was a great mother and somebody took her kids away from her just like that because they didn't want to have lunch with me. In fact, it was years of her playing games – saying she'd come at one time and then not coming. She was reprimanded a month or two before this happened for contempt of court."
In a statement released through a New York public relations executive, Ronn Torossian, Omer Tsimhoni's legal team said: "This situation is traumatic for everyone involved, and it is unfortunate that the mother's actions have resulted in this situation."
The statement added that the children's mother "continually alienates the children from their father, and has ignored countless court hearings and rulings."
The statement concluded by asking the media "to respect the children's privacy."
Maya Tsimhoni's lawyer, Lisa Stern, declined to comment, citing the "sensitive nature of this matter involving young children."
In a statement, Stern said that she and her client "look forward to the safe return of the children."
In a similar case, in Sweden this week, a judge awarded custody to a father after it was evident that the mother had contually obstructed his attempts to have a relationship with his children.
While custody cases traditionally have favoured mothers, courts are increasingly aware that there are two sides to every story and that coercive methods are used by alienating mothers to win custody, involving denigrating the divorced father and their family and literally brainwashing the children to hate them without any justifiable reason.
Parental alienation is now widely regarded as a highly serious form of emotional and mental abuse, which has a far-reaching negative impact on children who are used as weapons by the alienating parent, often leading to long-term mental disorders while perpetuating the cycle of abuse.