Nickelodeon star Ariana Grande has sparked controversy after posting a photograph of herself kissing pop star Justin Bieber.
In the Twitter image, the 19-year-old Baby hitmaker gives the 20-year-old Victorious actress a kiss on the cheek while she looks into the camera with a smile.
"@justinbieber you're crazy and nonna says thank you, she loves you," she tweeted with the image, referring to her grandmother, who is apparently a fan of the singer.
The post was reportedly retweeted more than 27,000 times within three hours and caused outrage among Bieber's fans.
She instantly responded to relationship rumours: "Everyone, girls are allowed to be friends with guys. I'm a lady. Chill out," she wrote.
Grande, who is on tour with Bieber, has been dating Australian star Jai Brooks for ten months.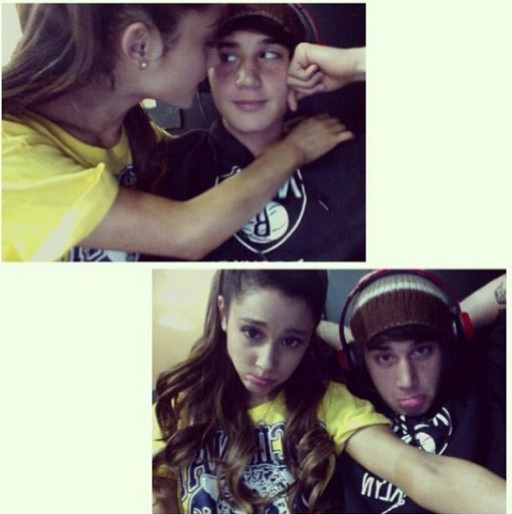 "This girl means so much to me. Not many long distance relationships workout, but ours is different. We are not only each others boyfriend/girlfriend, we are also each others best friends," Brooks wrote on his Instagram account earlier this week, celebrating the couple's anniversary, "To still be so in love with each other even though at times we could be a world apart, really means something. I am the luckiest guy on this earth and really have found one of a kind. I want you For a long time and I'm so blessed to be a part of your life. Thank you For the life long memories, I love you and happy 10 months @arianagrande ps. Sorry this was so mushy."