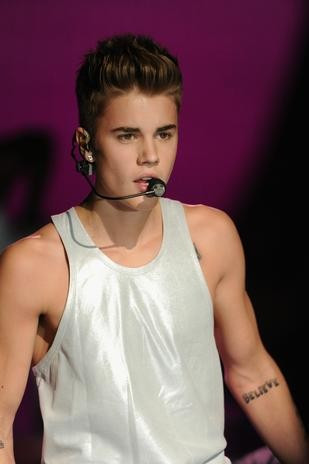 Justin Bieber is reportedly facing jail time after allegedly causing $20,000 in damages to his neighbour's home during an egg-throwing rampage.
According to Fox News, although the baby hitmaker was never arrested, the Los Angeles County Sherriff's Department is investigating whether he and his friends were responsible for the egg-throwing drama in Calabasas, California
If he is found guilty of vandalism, the 19-year-old could be sent to prison and even possible deportation back to Canada.
"California does not take vandalism lightly. If the damage is $400 or more, the person can be charged with a felony and the person can face anywhere between one to three years in jail, in addition to having to pay fines and penalties," LA-based lawyer Anahita Sedaghatfar told FOX411.
Lawyer Mitchell Ignatoff, who specialises in the criminal defence of immigrants, said Bieber's decision not to change his citizenship status could impact him negatively.
"If [Bieber is] actually convicted of a felony that involves a state of mind of intentional or knowing, there's a possibility that he could be deported," Ignatoff told Fox News.
"Of course, the DA has the option to nevertheless charge this as a misdemeanor, but even that can include jail time."
Following the raid on Bieber's house by police searching for evidence linking him to the egg-throwing drama, reality star Kylie Jenner and lilac-haired Kelly Osbourne took to Twitter to show their support for the singer and his friend.