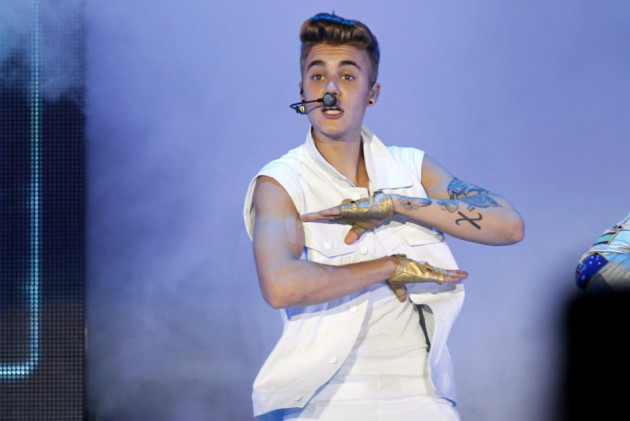 Pop sensation Justin Bieber has been sued by a celebrity photographer, who claims he was kicked and punched by the 19-year-old during a fight at a shopping mall in California. The lawsuit was filed on 26 June with the Los Angeles County Superior Court and the papers date the attack as happening in May last year.
The photographer, identified as Jose Osmin Hernandez Duran, has claimed he was well within his legal rights in taking the photographers; Bieber and fellow singer Selena Gomez (his former girlfriend) were returning from the cinema at the time.
According to a report by E!Online, Bieber initially had trouble driving his car out of the parking lot and responded by yelling and then attacking the photographers. Duran claims he was kicked in the stomach and punched in the face. Duran said he responded using "submissive behaviour" and told his attacker "... you don't have to do this".
The court papers also show Gomez apologising for Bieber's behaviour. The suit seeks unspecified damages for severe emotional distress. And Bieber's representatives have yet to comment on the matter.
This is not the first time Bieber has gotten into trouble with the law. In January, he was sued by ex-bodyguard Benabou, who claimed the singer owed him $421,261 in unpaid overtime for services between March 2011 and October 2012.
Benabou also filed for assault charges. According to Fox News, he stated the singer punched him several times and insulted him in public, following a disagreement on how to handle one member of the singer's Grammy entourage.
"For nearly two years Mr. Benabou devoted himself completely to ensuring Mr. Bieber's personal safety," wrote Ilan Heimanson, Benabou's attorney, in a statement, adding, "Mr. Benabou deserved, as does any employee, to be treated with respect, dignity and in accordance with the law. Unfortunately, he was not."
Bieber is on his Believe world tour, and is scheduled to perform at the Pepsi Center in Denver on 30 June. He has further dates in Dallas, Chicago and New York, among other venues. He will also travel to the Far East, to Korea and Thailand, as well as Central and South America, in September and October.
For tickets and more details, click here.