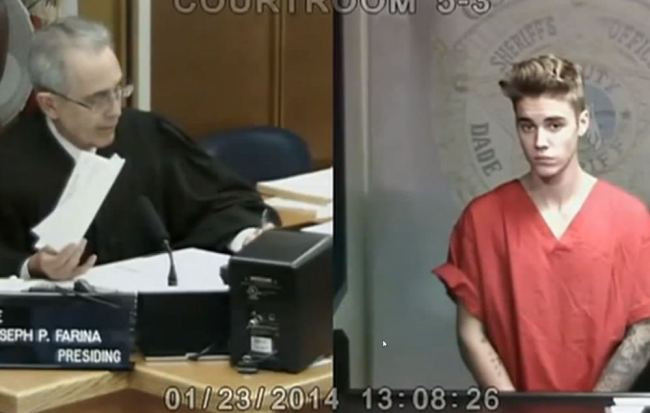 Justin Bieber may have dodged a lengthy legal battle after agreeing to a plea deal with prosecutors in his Florida drink-driving case, according to reports.
The singer was arrested after Miami Beach police officers allegedly caught him drag racing in January in Miami.
Bieber was taken into custody and charged with resisting arrest and driving under the influence, but according to a report in celebrity gossip magazine Us Weekly, the charges against him will be dropped if he attends an anger management course.
It appears the singer's legal run-ins may be coming to an end for now. This week Bieber also learned that a felony charge against him for stealing a mobile phone had been passed to Los Angeles' City Attorney officials and downgraded following an investigation into the incident last month.
Instead, Los Angeles city attorney officials will determine if there's enough evidence to file a misdemeanour charge against the star.
Bieber was accused of taking a mobile phone from the handbag of a fan's mother, after the singer claimed he caught her taking pictures of him at an arcade in Sherman Oaks, California. The woman filed a police report but no witnesses came forward to say they had actually seen Bieber taking the phone.