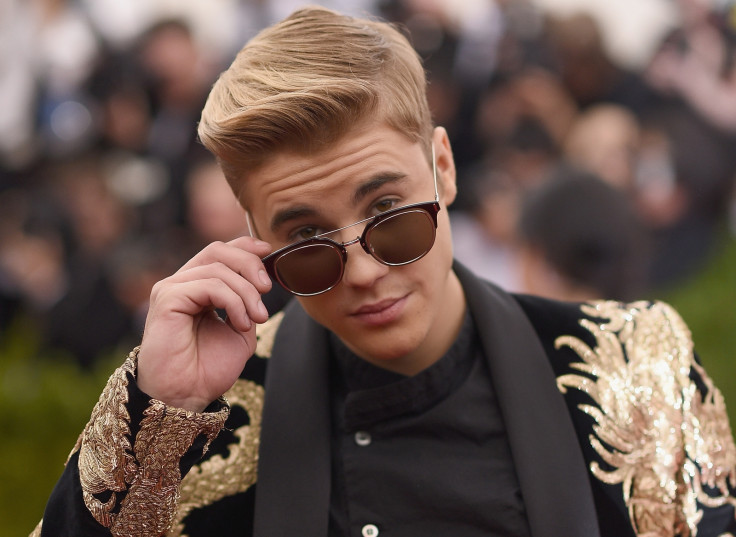 Justin Bieber might be performing back to back for his Purpose World Tour, but the pop star is also taking some time out for himself to indulge in a night of dinner and party. After his recent performance at the O2 Arena in Prague – as a part of the European leg of the tour – Bieber grabbed eyeballs for inviting six women to his hotel, according to reports.
The news surfaced following a casting call that was made on social media by one Daniela, who is believed to be working for a local modelling agency. In the post, she sought for eight women to party with the 22-year-old singer at downtown Hemingway Bar in the Czech capital.
"Eight pretty girls for a dinner and party with Justin B in Prague. It is not paid. If you're interested, message me quickly. I will let the chosen ones know the place and the time. You need to be there in one hour, behave well and speak English!" the social media request read (via Daily Mail).
However, only six girls responded because of the short notice nature of the post. Among the girls were Denisa K, an airport employee and dancer; Anna, a law student; her friend Michaela, a local model; and Hanka, a nursery school employee.
Following the uncharacteristic casting call on Facebook, two of the women from Bieber's Saturday night party have since spoken up to defend their time with the Sorry singer.
"You think that he chose the girls to enjoy the night with them, but he wanted to give someone else a pleasant experience. He talked to us as a normal person would," Anna explained in a social media post. She also added that a confidentiality agreement prohibited the girls from discussing their evening with Bieber.
She was joined in her defence by part-time dancer Denisa, who too assured with a strongly-worded post that her night with Bieber wasn't untowardly.
"I am taken. I do not add people to my friends who I do not know. I do not work as an escort and I do not have sex for money! So please, save your and my time and do not message me with offers like this! Thank you," she wrote.
IBTimes UK has reached out to Bieber's representatives for a comment and is awaiting response.