A teacher of kabbalah has claimed that the ancient Jewish form of mysticism has fans in Buckingham Palace.
London-based Marcus Weston told The Times that "members of the royal family" were being taught about the ancient belief system.
Kabbalah came to prominence when it gained some celebrity adherents such as Madonna, Gwyneth Paltrow, Harry Styles, Elizabeth Taylor, Britney Spears and Demi Moore.
Kabbalah has come under fire for its marketing techniques, and for its high prices for water, red wrist ribbons and copies of the Zohar, the book of kabbalah's teachings.
"The truth is that water is not going to heal or cure," Weston told The Times. "But is it going to have a positive health effect? I really think so. The centre's water was originally done as a brainchild to help with the fundraising. Some people have baseball caps, some have keyrings, some have pens. The idea is to keep a very important charity open."
Mr Weston added: "For me the crossover between business and spirituality is an obvious game-changer for the world. The strings of power are not held in government, they are held in business."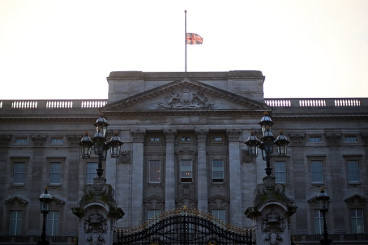 He named Shaun Edwards, the Welsh rugby team's assistant coach, and Edward Fitzpatrick, the head of the European Stock Exchange, as well as unidentified members of the royal family who had sought his advice. "There's a host of people who sign confidentiality agreements, whether it is royal family members, some celebs, some business people," he said.
"We have taught in orphanages in Africa, in tsunami-hit areas in the Philippines, in South American favelas, in gangland Bronx, some of the biggest financial houses in the city, in Buckingham Palace, in government, in prisons. Literally top to bottom."
Asked whether Queen Elizabeth II enjoys his teaching, he replied: "I could not answer that. But she is wonderful."