Kabul protest: Thousands of women lead march against decapitation of seven Afghan Hazara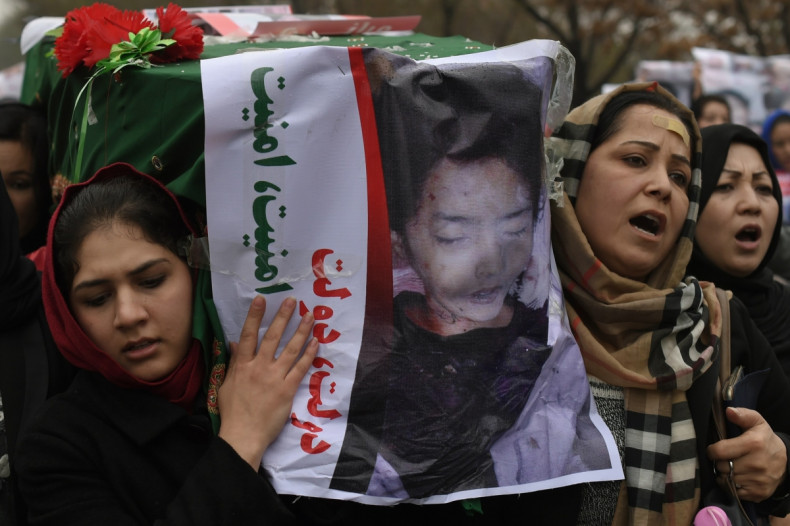 Tens of thousands of Afghans have marched through the streets of Kabul to demand justice after the gruesome killing of seven Shia Hazaras – including two women and one child – at the hands of Sunni Islamist militants.
Demonstrators braved the rain and the cold in the west of the Afghan capital marching with green-draped coffins containing the decapitated bodies of the Hazaras and chanting slogans of death to the Taliban and the Islamic State (Isis). Others chanted: "Today they kill us, tomorrow they kill you," while carrying banners bearing photos of the victims.
Thousands of women were at the forefront of the protest, one of the biggest in Kabul for years, with some breaking the tradition by carrying the funeral coffins themselves.
Police fired shots after some protesters tried to scale the walls of a building near the presidential palace, where the 20,000-strong march ended. Local TOLO news reported that at least eight people were injured in the incident. Some demonstrators were seen throwing stones in the direction of the palace.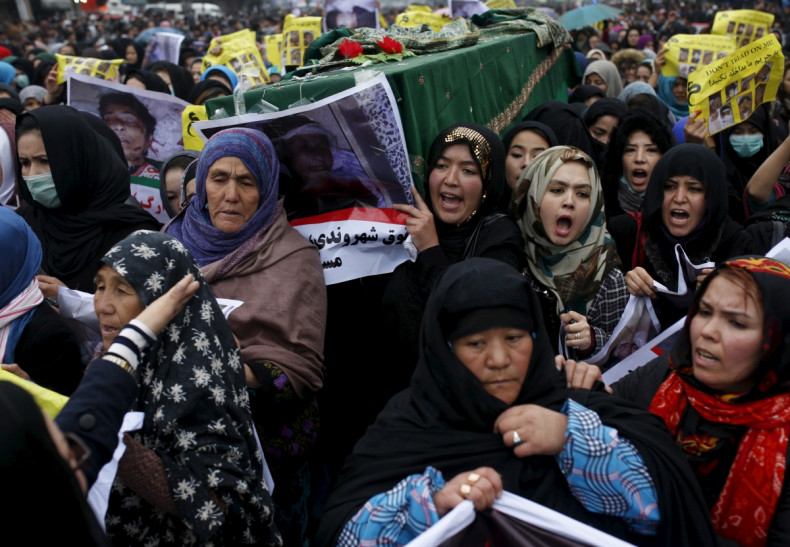 The seven Hazara were found with their throats slit in the southern Ghazni province where fighting between Taliban factions has escalated recently.
"The only way to prevent such crimes in the future is to take over all government offices until they wake up and make a decision," demonstrator Sayed Karim, 40, one of thousands who filled the whole of Mazari Square in western Kabul, told Reuters.
President Mohammad Ashraf Ghani has condemned the killings and promised an investigation into the deaths, which have heightened sectarian tension in the country. He addressed the nation again after the protesters reached the presidential palace. "The enemies seek to create discords in every part of the country," he said. "We will give the revenge of our martyrs from Daesh [another name for Isis] and all terrorist groups."
However, his speech failed to impress observers:
The Hazara are a Farsi-speaking, mainly Shia, minority that have faced persecution in Afghanistan, with thousands killed by the Pashtun Sunni Taliban and al-Qaeda in the 1990s.