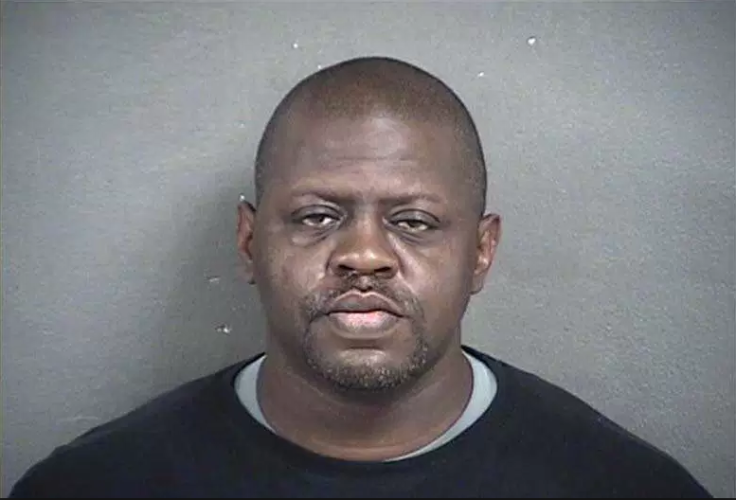 A Kansas man was sentenced to life in prison on 8 May for his 7-year-old son's horrific murder in 2015.
Michael Jones pleaded guilty in March to first-degree murder of his son, Adrian Jones, who authorities say was tortured and "essentially starved to death" before his remains were fed to pigs.
The 46-year-old former bail bondsman from Kansas City will be sentenced to life in prison with the possibility of parole after 25 years, the Associated Press reports.
Jones' wife, 31-year-old Heather Jones, pleaded guilty to the same charge in November 2016 and is presently serving a life sentence.
According to the AP, Heather claimed she felt helpless to protect both herself and her child from her husband.
However, investigators said she also participated in the abuse of Adrian, resulting in an additional five years and eight months being added to her sentence for child abuse.
New images published by The Daily Mail show the torture the Adrian endured in the final months of his life. The youngster was emaciated when he died. Photos show him locked behind a plywood shower door, forced to stand for hours in stagnant water up to his neck, and then shackled, bound, beaten and starved.
Torture caught on tape
Adrian was singled out for abuse by his step-mother, who documented the cruelty carried out by his father.
Speaking out about the harrowing case, the boy's grandmother, Judy Conway, called for a public inquiry into her grandson's brutal abuse and death.
Speaking to the Daily Mail, she said: "In Kansas there have been something like 15 cases when something similar to this has happened and only twice have they accepted any blame.
"Even now, after all this time I still haven't seen the files."
Conway reportedly wrote to Kansas Governor Sam Brownback but never heard back.
Photos of Adrian's abuse were discovered when Heather gave her landlady, Jennifer Hoevers, password access to her computer to retrieve photos of her children while she awaited trial.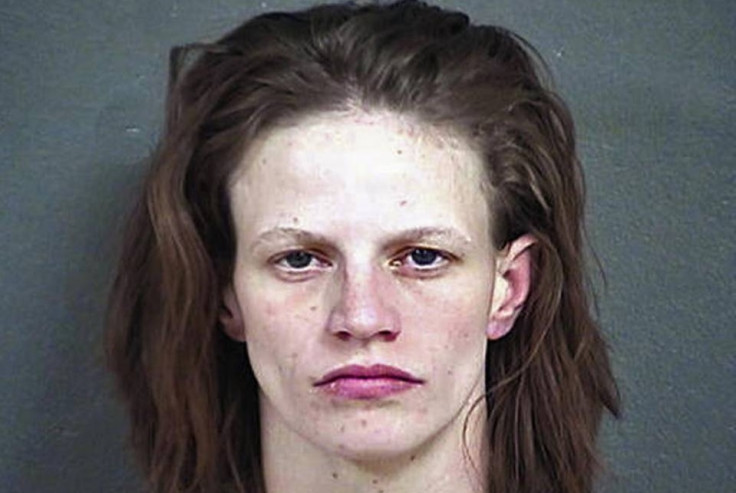 In a video, Adrian can be seen shivering as he stands outside, shackled, wearing just a T-shirt and pyjama pants on a chilly January evening. The boy tries desperately to drink from a cup with his wrists bound behind his back.
Photos show Adrian bound tightly to kitchen cutting boards so he could not bend over. A close-up of his lips reveal sores, while other images have him blindfolded and strapped to an inversion table. More photos document the young boy's brutal injuries and his gradually emaciating body.
"He looked like the pictures you see of concentration camp survivors," Hoevers told the Daily Mail. She took the images to the police shortly after Heather Jones' sentencing, and also gave Conway a copy of everything she found on the computer on a DVD.
Adrian died in September or October 2015, but his remains were not found until November of that year.
Family troubles
His sister, by his absentee mother, Dainna Pearce, wrote an online letter to her brother after he was murdered. In the message, Keiona, or "Kiki", apologised to her brother for their mother and for sometimes wishing he had not been born.
After Pearce and Jones separated, Jones received custody of the three children they shared. Conway said she and Kiki fought to get access to the children. The two girls, 7-year-old Tiesa and 12-year-old Madison, are now in foster care, undergoing intense therapy.