Kanye West covers Paper magazine: Nine best quotes on being a father to North, Jay Z's Tidal and fashion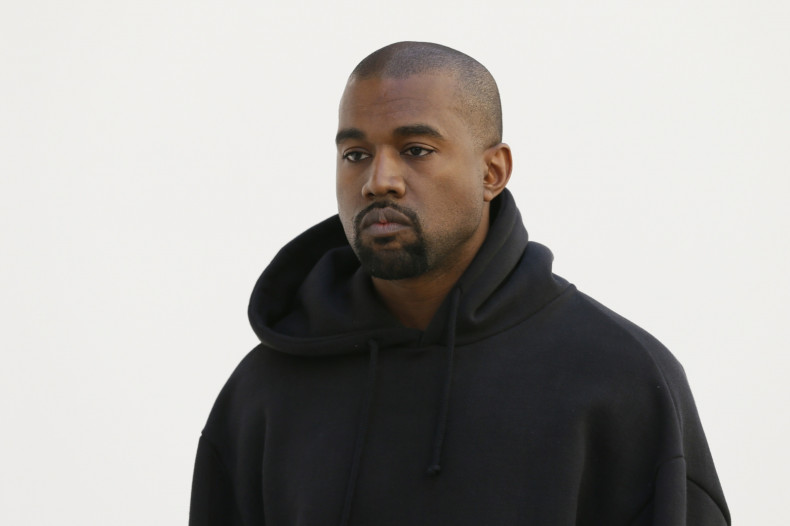 His wife Kim Kardashian got naked on the cover of Paper magazine and now, All Day rapper Kanye West has written an essay for the publication.
In the lengthy article, the 37-year-old hip hop star explains why he wants to inspire fellow musicians such as Blank Space songstress Taylor Swift and Young Money rapper Drake, through his "innovation".
West, who was recently named one of the most influential people by TIME magazine, also touches on the rewards of being a father to his one-year-old daughter North and how he strives to raise her in a "truthful world".
In more light-hearted moments, the Grammy-winner laughs at recent rumours that Jay Z's new streaming service Tidal is an Illuminati venture, while he also shares a funny anecdote about getting whoosy off nitrous gas during a visit to the dentist's.
Here are the 9 best quotes from West's Paper essay:
On helping other musicians succeed:
"I think it's so important for me, as an artist, to give Drake as much information as I can, A$AP, Kendrick, Taylor Swift, any of these younger artists as much information as I can to make better music in the future. We should all be trying to make something that's better."
On the deeper meaning behind wearing a leather kilted skirt:
"When you sit down with Riccardo Tisci at the Louvre and he pitches the idea of you wearing a leather kilt, which could be considered by all of your gang-banging friends as some sort of a dress or skirt, at that point you are now a part of the fashion world. You have paid your dues to be an insider.
"I paid my dues when I had to wear a kilt in Chicago, and friends would say, 'What's your boy got on?' But there are warriors that have killed people in kilts in the past. Who gets to decide what's hard and what's not hard? When I saw this kilt, I liked it. I was into it. It looked fresh to me. I felt creative; I didn't feel limited by some perception."
Defending his fashion credentials:
"I saw this article that asked, 'Should Kanye leave fashion to the professionals?' That question is really ignorant, in a way, because the second I sell my first T-shirt or my first shoe, doesn't that make me a professional?"
On innovating with his music:
"Graduation was an innovation. 808s & Heartbreak was an innovation. The song "N****s in Paris" was an innovation. "Only One" was an innovation. "FourFiveSeconds" was an innovation. I care about innovating. I don't care about capitalising off of something that we've seen or heard a thousand times. I'm not a capitalist in that way. I'm an innovator. That's my job. I like two things: I like innovating and I like making things better."
On Jay Z's Tidal being part of the 'secret' Illuminati:
"I heard a comment - a joke - about the Tidal press conference being an Illuminati moment. If there was actually an Illuminati, it would be more like the energy companies. Not celebrities that gave their life to music and who are pinpointed as decoys for people who really run the world. I'm tired of people pinpointing musicians as the Illuminati. That's ridiculous. We don't run anything; we're celebrities. We're the face of brands."
On parenting daughter North:
"How about we raise our kids in a truthful world, not a world based on brands and concepts of perception? Perception is not reality. When I look in North's eyes, I'm happy about every mistake I've ever made. I'm happy that I fought to bring some type of reality to this world we choose to stay in right now, driven by brands and corporations."
On experiencing racism while living in China:
"When I was 10 years old I lived in China, and at the time they used to come up to me and rub my face to see if the color would rub off. It was really f****d up, but I feel like it was preparing me for a world perspective that a lot of my friends who never got a chance to travel didn't get. Now my perspective, a lot of times, is so much wider than someone who's limited to the concept of any particular so-called world that's not the real world."
On why he doesn't comment on social issues in America:
"People have asked why I don't speak out - on social media, for example - about events in this country. The way I see it, it's not about a post on social media from me when there are people dying. There's people in Chicago dying. There's people all across the globe dying for no reason!
"I care about people. I care about society. I care about people being inspired. I care about people believing in themselves, because that's the scariest thing. The modern population cannot be controlled by the system - they break the system."
On getting 'vibed' on nitrous gas at the dentist's:
"One time I was at the dentist's office and I was given nitrous gas and I was vibing out - I guess that's my version of Steve Jobs and his LSD trip - when I had this first thought: What is the meaning of life? And then I thought, To give. What's the key to happiness? Happiness."