Kanye West is to remain in hospital after reportedly suffering an emotional and mental breakdown.
The superstar rapper was admitted to Resnick Neuropsychiatric ward at UCLA on 21 November after displaying erratic and paranoid behavior. The 39-year-old's trainer, Harley Pasternak, made an emergency call for medical help, telling the operator the star was suffering a 'temporary psychosis'.
While it was initially thought the rapper might be discharged on 28 November and placed under his personal physician's care, it has since been reported that he is not yet well enough to be released from hospital. E! News said West "isn't ready to go back home" because he's still feeling "weak" and "drained".
And while he understands the need for rest, the workaholic star has reportedly been asking for his recording equipment. A source told Us Weekly: "Kanye keeps wanting to work. At the hospital, he requested that recording equipment be brought to the hospital so he can record in his bed.
"And he has kept asking to see sketches of his fashion lines. He continues to want to work and Kim has to keep telling him to rest."
While doctors continue to assess the rapper's condition, speculation is growing that recent traumatic events have taken their toll on West and Kardashian's marriage.
The couple are said to be feeling the strain after a turbulent period during which Kardashian was gagged, bound and held at gunpoint during a Paris jewellery heist on October 3.
Sources said that the father-of-two was hugely affected by the trauma suffered by his wife and, faced with a grueling tour, the controversial star unraveled after becoming overwhelmed by his family circumstances and his professional commitments.
Meanwhile, as she struggled to recover from her ordeal, a source said Kardashian felt unable to lean on her husband for support as he become 'unbearable' to live with, reports Mail Online.
A source told Us Weekly: "He would be up all night ranting about things. He'd be up drawing, writing and sketching, or pacing and doing push-ups. he would not calm down and go to bed. Kanye's so used to getting her constant support, but it's always about Kanye," the source told US Weekly.
"She didn't know if she could take it anymore, and this time she refused to support him. It's just been hell for them," the source added.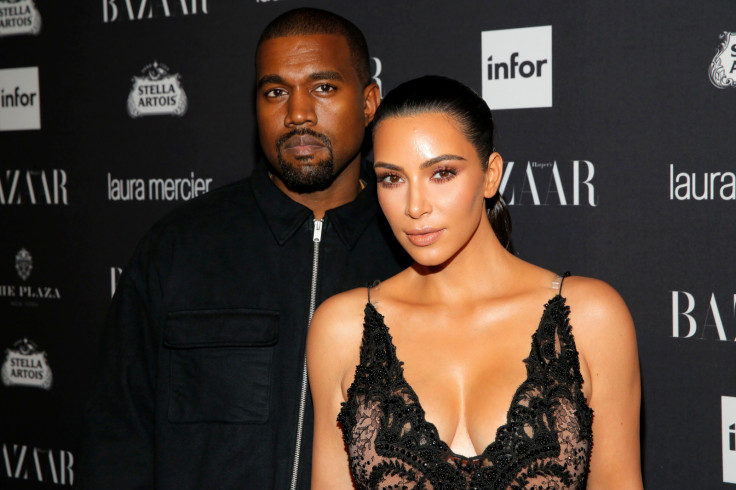 The couple, who have been married for two years and share a Bel Air home together, were reportedly fighting constantly.
The mother-of-two has been maintaining a low profile since the Paris attack and has been absent from social media ever since. She was planning to make her first public appearance since the jewellery heist at the Angel Ball in New York which was held in honour of her late father, Robert.
According to Us Weekly, before making the trip the reality TV star told her husband she needed a break from him. It was another blow for Kanye, who was already struggling to cope ahead of the anniversary of his mother's death, TMZ reports.
However, on landing in New York the E! star received a call that Kanye was acting "paranoid and psychotic and struggling to identify what was real". She returned to be by his side and has remained with him as he recovers in hospital. The source told Us Weekly: "Kim is relieved he is getting the help he needs."
While speculation continues, a source at Entertainment Tonight refuted suggestions of marital troubles. "[Kim and Kanye] both have been through a lot but are staying strong as a married couple and helping one another get back up," the source said.
This evening Kim's sister Kendall Jenner was asked how her family is coping. Speaking ahead of the Victoria's Secret show in Paris, she said: "Everyone's OK. Everyone is doing OK, just praying."