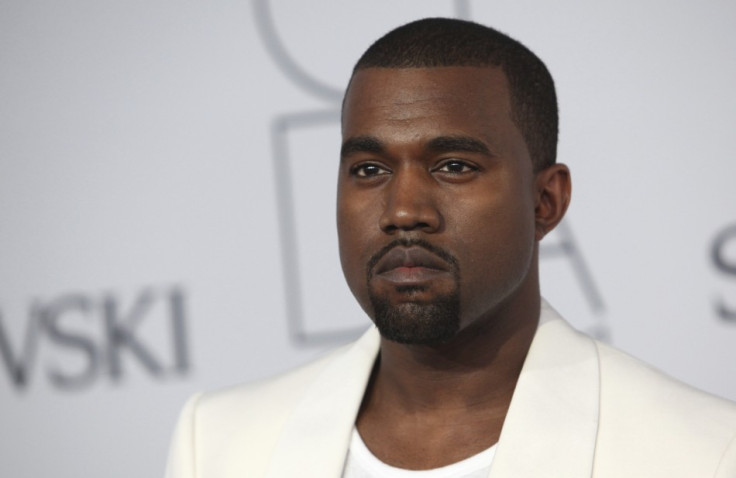 An insider who is working alongside Kanye West has revealed exclusive details about his much disbelieving Spring/Summer fashion collection.
Fashionistas can be forgiven for their past scepticism's as rumours of Kanye West and a clothing line have existed for years, with the most recent being in the summer; when there were rumours that he was developing a line with British knitwear designer, Louise Goldin, which she denied.
Now however all this scepticism might fade with the source revealing how hands-on Kanye had been but this was sometimes more hindrance than help.
In an interview with Grazia Daily, the source said: "He [Kanye] was prone to changing his mind a lot. In fact the whole process was slightly excruciating as there were SO many opinions that it took forever to get anything done."
Although the collection is said to be unveiled in Paris Fashion Week starting next week, the source added that they would be 'amazed' if the collection was ready in time for its Paris show date, and doubted many pieces would even make it to the shop floor, reports the Mail Online.
The collection which is specifically womenswear is being made by Central Saint Martin's graduate students in Turnmills, with Kanye overseeing things, reports Baller Status.
Designers Dean Quinn and Louise Goldin, both of whom attended Central Saint Martin's themselves in the past, are leading the production. Head of department for MA Fashion Louise Wilson isreportedly acting as consultant.
The insider has gone one step further by revealing specific, exclusive details about the collection saying that West's collection has references to the Samurai, sporty garments, luxury garments and embellishments will play an important role in shaping the overall look.
In terms of pricing the collection is said to be rather expensive, as the source revealed
"[It] will be extraordinarily expensive,they continued. Some of it is virtually unproduceable"
West who has already designed a line of sneakers for Louis Vuitton in 2009 has been present at several key New York and London Fashion Week shows over the past two weeks, cementing his position in the industry.
The insider also revealed that Australian Harper's Bazaar's Christine Centenera is thought to be the line's muse as she has been present with Kanye for many of his visits.
Kanye West's runway show date for Paris Fashion Week 2012 has not yet been confirmed.