Blac Chyna's mother Tokyo Toni denies her daughter is a 'gold-digger'
Mum wades into public war of words as split between Chyna and Rob Kardashian looks terminal.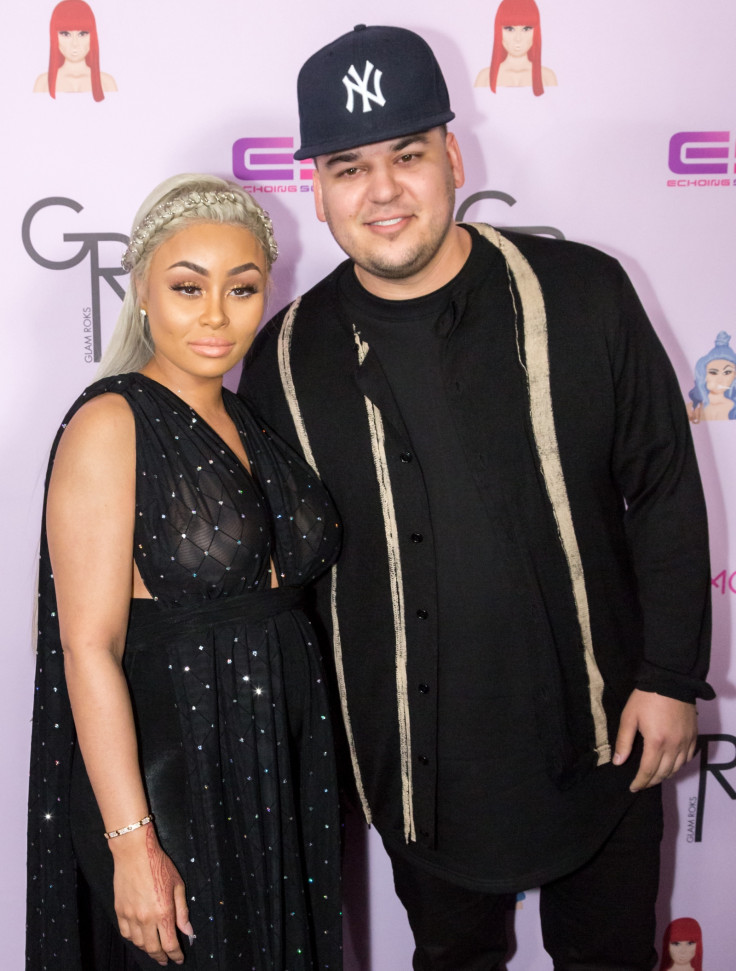 Blac Chyna's mother, Tokyo Toni, has waded into her daughter's public row with Rob Kardashian. The 44-year-old, whose real name is Shalana Jones-Hunter, denied accusations that Chyna is a 'gold-digger,' claiming that the couple's relationship woes stem from Kardashian's insecurity.
Taking to Instagram on Sunday (18 December) she offered some advice for the new father, saying: "Rob just have to get Mr. Insecure off of his back!"
She claimed that the 29-year-old had confided in her about his insecurities. "'He confesses to me that he knows he has the issue [insecurity] but don't know how to handle it," she explained. "He's a very emotional guy with many many personal issues, How do I know this? He told me."
During a recording of the couple's E! reality show, Rob and Chyna, the sock entrepreneur admitted to having bouts of jealousy amid insecurities over his weight gain, prompting him to doubt Chyna and their relationship.
Toni also said that Kardashian had 'confessed' to her that he goes into Chyna's phone 'all the time and never finds anything.'
"I love Rob and I am going to try to help them manage their relationship through love and wise words," she added.
Chyna, whose real name is Angela Reneé White, has faced a public backlash after alleged conversations, in which she seemed to admit to having planned on leaving Kardashian all along, were posted on social media by a hacker.
In a series of explosive text messages, Chyna brands her daughter Dream's father "fat", "lazy" and "insecure" and talks about how she hoped to make money from the Kardashian name.
While the authenticity of the messages cannot be verified, according to Mail Online, critics have called the former stripper a gold-digger.
Toni slammed the claims, denying that Chyna had any interest in Kardashian's money. "Chyna had hers long before Rob K," she explained in a lengthy rant. "Chyna don't need to dig for gold when gold is given to her after every argument."
Chyna's mother seemed to be hoping for her daughter and Kardashian to resolve their differences, ending her note: "At the end of the day they will still be together I promise you."
However, reconciliation seems increasingly unlikely after Kardashian also turned to social media to share his heartbreak after learning that he had just been "a part of her plan".
"I have never been this heartbroken in my life," he wrote on Instagram. "I don't mind being so open or if anyone thinks I'm being weak but I don't play when it comes to Family and Chyna was my Family and thought we were getting married. My baby girl is 1 month old and Chyna took her and left this beautiful home that I just bought for us. Right before Christmas.
"I truly loved Angela. I gave everything I owned for her. Didn't know I was just part of her plan. I really believed she was in love with me the way that I was with her and I am so hurt and never felt this before. It's different when you have a kid with someone. And after reading Chyna's messages to her best friend she was going to drop me after a year," his post read.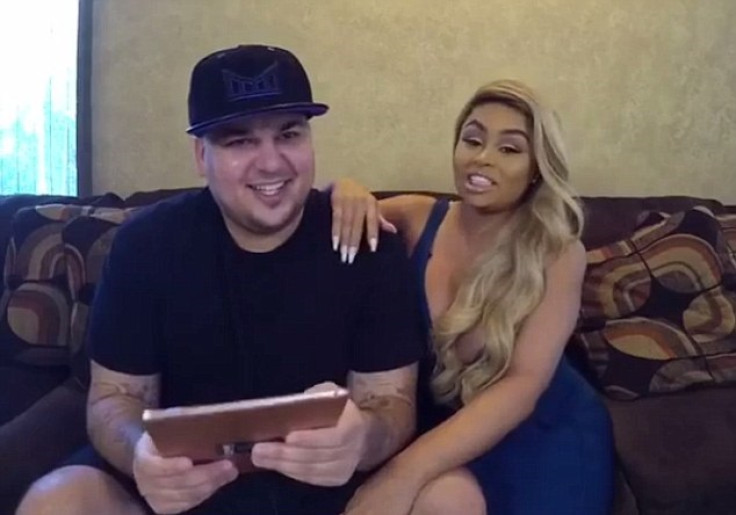 Just a month ago the pair seemed to be in a state of domestic bliss following the birth of their daughter, Dream. Now, however, after their bitter public spat, Chyna has said she is ready to call timeon the ill-fated romance.
"I'm done!" she posted online. "This entire year I have done nothing but help Rob! It's so SAD & PATHETIC how low he'd stoop to cover up his personal issues! ... I have done nothing but help & loved him from the beginning! It's Chy here I got my own! I was doing swell before I got with him."
The pair have had a turbulent relationship and Chyna - who also has a child with Kyle Jenner's boyfriend, Tyga - has had an uneasy relationship with the Kardashian clan.
Recently the Kardashian sisters, Kim, Kourtney and Khloe, filed documents to block her from using their famous surname. The model previously requested to trademark "Angela Renee Kardashian", intending to use her real name followed by her fiancé Rob's surname, for her social media and work in entertainment.
TMZ claims to have obtained the court documents submitted by the Kardashian sisters' companies where the sisters' companies have claimed that they will "suffer damage including irreparable injury to their reputation and goodwill" and they accuse Chyna of "deliberately seeking to profit from the goodwill and popularity" of their name.
Meanwhile, Rob Kardashian has responded to suggestions that the split is a publicity stunt to boost ratings for the Rob & Chyna Baby Special on E!, saying: "This isn't for some ratings, this is for real life."
© Copyright IBTimes 2023. All rights reserved.