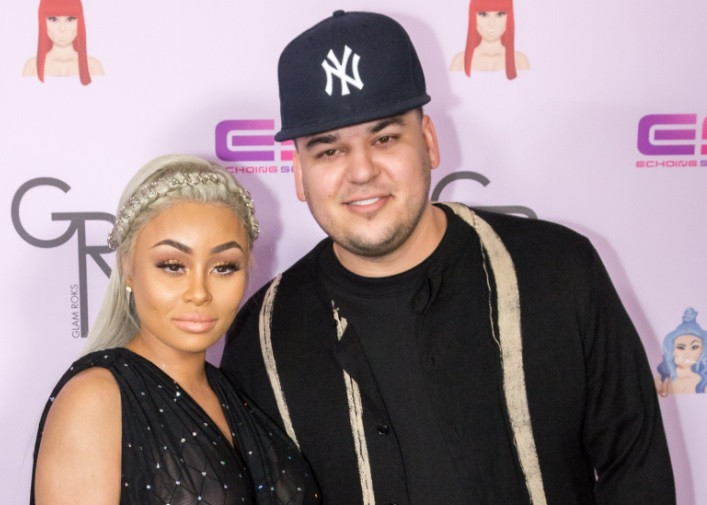 Rob Kardashian has promised to get better for his month-old daughter Dream. The reality TV star, who earlier revealed that Blac Chyna had left him along with her two children, has publicly said sorry to his fiancée by sharing a post on Instagram.
"This weekend I was in an emotionally bad place and did some things that embarrassed myself and my family," he captioned an image of him and Chyna. In his post, the Arthur George socks designer revealed that he was seeking help to deal with his emotional issues. "I apologize and I'm seeking help to deal with my flaws/issues. Please pray for me and I'm sorry @blacchyna. You are a great mother to our child and I love you," his post read.
Rob has often been blamed for his emotional outbursts that have affected his loved ones in the past. However, the 29-year-old has vowed to become a better person for his baby daughter. "I am going to get better for you Dream. You are my life and gave me a new start on being a better me. Love you," the Kardashian son captioned an adorable photo of his daughter he shared on the image sharing website.
The messages seem to have worked on Chyna, who posted a big red heart in what appeared to be forgiving her man.
Chyna and Rob have had a rough weekend, as the former's Instagram account was breached. Several screenshots of private messages were posted on the image-sharing website allegedly written by the mother-of-two. This resulted in some drama within the Kardashian household and Rob was quick to make the fight public by documenting his story on social media.
However, it now seems like the couple have reconciled and are working to mend their relationship. Previously, a source had told People magazine that Rob "isn't mature enough to not start fights with Chyna in the first place. It's just a crazy mess. A very sad crazy mess".