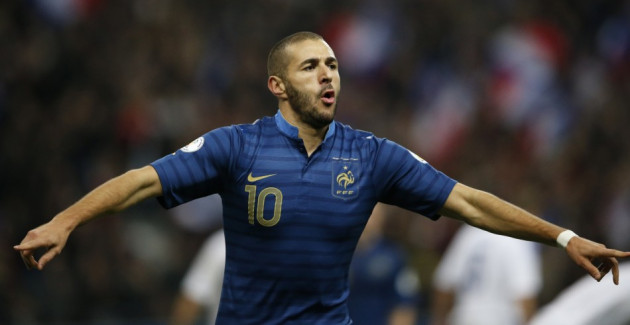 Arsenal's pursuit of Real Madrid striker Karim Benzema has been improved after president Florentino Perez hinted the Frenchman could be offloaded to fund a move for Monaco's Radamel Falcao.
The 25 year old has scored 91 goals in 193 games for Real but has consistently been linked with a move away from the Bernabeu.
Benzema has started all eight of Madrid's La Liga fixtures this season, scoring twice, but links with a move to Arsenal continue to persist.
Furthermore, Perez believes that Falcao, who was heavily linked with a move to Real before joining Monaco in the summer from capital rivals Atletico Madrid, wants to join Los Blancos next summer.
After selling German playmaker Mesut Ozil to Arsenal on deadline day, Real would prospectively look to move Benzema on to fund a deal to bring Falcao back to La Liga.
"I have faith in all the players in our squad," Perez told Punto Pelota.
"Karim is a great player and we get offers for him all the time, every summer. All I can say is that the coach is the one who has the authority to do what he believes is right."
"He (Falcao) won't come in January but in June, who knows?" the president added. "Nothing is impossible and there is a lot of time between now and then.
"Falcao is a great player and I am aware that he wants to play for (Real) Madrid. I am aware of that, but it's normal. They told me."
Despite Monaco's financial strength, Falcao's ambition could see him swap the principality for Madrid despite having only moved to Ligue 1 in the summer. The Colombian forward has already been forced to deny any intention of leaving and with seven goals in his first nine appearances for Monaco his form suggest he has settled well.
Even though Arsenal added Ozil to their squad on deadline day, manager Arsene Wenger is desperately short of attacking options, with Olivier Giroud and Nicklas Bendtner the only senior forwards available to him.
With the Arsenal board expect to endorse any foray into the January transfer window, the recruitment of an additional forward is likely to be a priority for Wenger however continental giants are rarely prone to allowing big players to leave in the winter.