Kashmir: Border fighting causes thousands of civilians to flee from their homes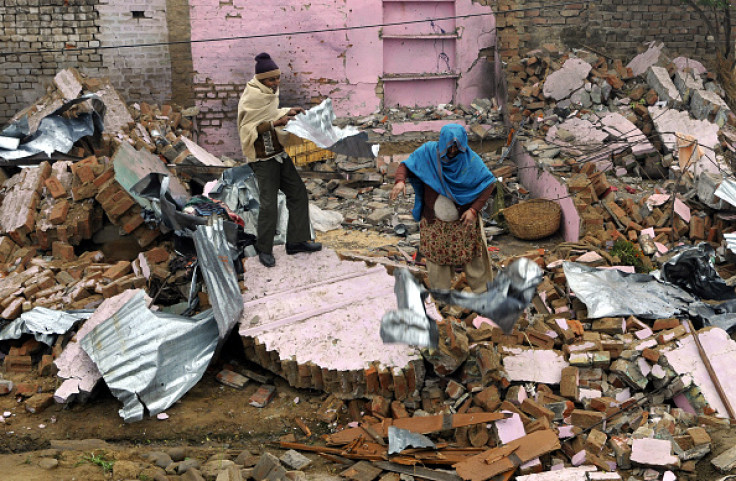 Thousands of villagers fled from their homes on Tuesday (6 January) as fighting continues between India and Pakistan along a 125-mile stretch of disputed border splitting Kashmir.
Since fighting began last week, over 10,000 civilians have fled from their homes in border villages, and at least 10 people have been killed by mortar fire and shelling since 31 December.
Villager, Sham Kumar, 54, fled from his village after a shell was dropped in a school located 3.5km (2 miles) from the border.
"We had a narrow escape and there is a war-like situation. It is the first time we have seen such intense shelling," said Kumar, reported BBC.
Pakistan revealed on Monday (5 January) that its soldiers are, "effectively responding to India's [unprovoked] firing," while an Indian official said, "the firing is going on and we are giving befitting reply to Pakistani shelling."
Both sides continue to accuse each other of provoking the violence.
The conflict started when an Indian soldier was killed in an attack blamed on Pakistan. India followed by killing four Pakistani soldiers last week on the border.
India and Pakistan have fought over Kashmir for over 60 years now. Despite a ceasefire agreed upon in 2003, both sides accuse each other for violating it.
The latest escalation of violence comes days before the US Secretary of State John Kerry is due to visit India.
US President Barack Obama is also due to visit India on the country's Republic Day on 26 January as the chief guest.
© Copyright IBTimes 2023. All rights reserved.