UK alt-right exposed: British bloggers and activists helping to spread white nationalism globally
New report exposes the key role of British activists in the web-savvy far right movement.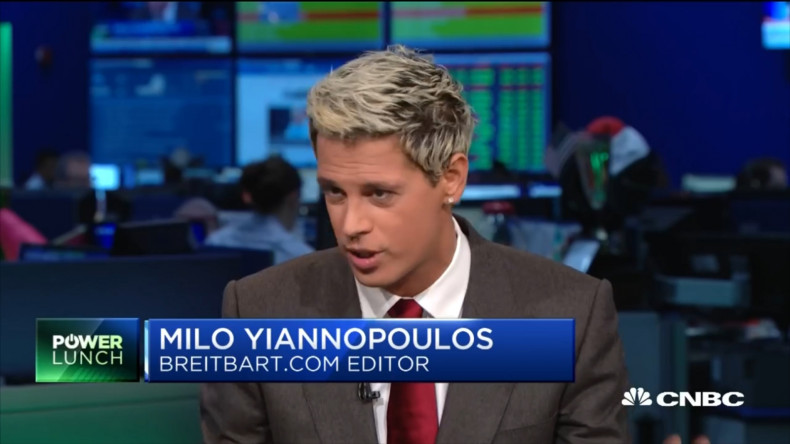 A network of UK bloggers and activists who spread white nationalist ideology as part of the alt-right movement has been uncovered in a new report.
Short for the "alternative right", the movement uses social media and the internet to spread white nationalist ideas, developing memes and its own distinctive web-savvy argot.
It gained prominence for its backing of Donald Trump during the US election. Key Trump adviser and former Breitbart editor Steve Bannon has come under scrutiny for his ties to the movement.
The individuals have been identified as part of anti-racism organisation Hope Not Hate's annual survey of the British far right.
Below, IBTimes UK profiles some of the key players.
Milo Yiannopoulos
The technology editor of the Breitbart US website, Yiannopoulos, 32, is one of the best-known figures in the alt-right, though he has tried to distance himself from the movement.
The report describes Yiannopoulos as "an outspoken opponent of social justice, feminism and political correctness. He makes no distinction between Islam and extremist Islamism". Yiannopoulos has aggressively promoted his views on social media, the internet, television and at live events.
In 2016, he was banned from Twitter for "inciting or engaging in the targeted abuse or harassment of others", and his planned appearance at the University of California, Berkeley, in February sparked violent riots. Publisher Simon and Schuster has been widely criticised for paying Yiannopoulos a £200,000 advance for the publication of his memoirs.
Jim Dowson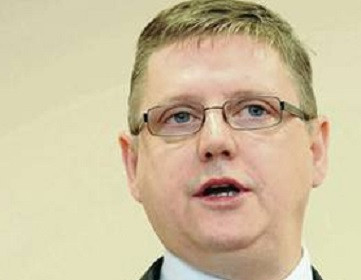 James Dowson founded Britain First as a Christian group in 2011
Britain First
Former treasurer of the far-right BNP party and founder of the anti-Islam group Britain First, Dowson has formed extensive contacts with far right extremists throughout Europe, and has set up several pro-Trump fake news sites and Facebook pages in Hungary, which spread anti-Clinton conspiracy theories.
The report notes Dowson's skill at spreading far-right ideas through social media.
"Having helped Britain First attain a million Facebook followers by manipulating its algorithm through a mixture of emotive memes, Dowson is able to flood the Facebook pages of unsuspecting users further with hard-hitting, right-wing and socially conservative material," it notes.
The New York Times reported that much of the slew of fake news reports that flooded social media during the US presidential campaign emerged in eastern and central Europe.
Dowson reportedly has ties with fascist Russian ideologue Alexander Dugin, a former Kremlin adviser who reportedly played a key role in brokering a detente between Russian and Turkey.
The connection has allowed Dowson to further expand his social media operation into Serbia, in a bid to "influencing what he believes is an inevitable civil war that will engulf Europe."
Paul Joseph Watson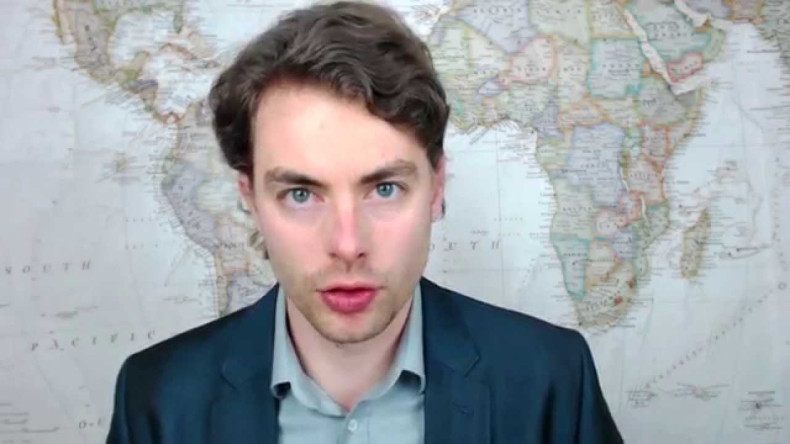 Described as an "editor and staff writer" for the US right-wing conspiracy website Infowars, Watson is named in the report as a key disseminator of fake news. He has a formidable social media presence, with almost half a million followers on Twitter and 700,000 YouTube subscribers.
During the US presidential election, he employed his facility for concocting and spreading conspiracy theories in support of Trump, and discrediting his rival Hillary Clinton.
"Watson was one of the main people behind the conspiracy theory about Hillary Clinton having debilitating health issues in the run up to the election, the 'Is Hillary Dying?' hoax. In a series of wildly conspiratorial videos, he suggested Mrs Clinton might have had syphilis, brain damage, a tumour, a degenerative disease, autism and Parkinson's disease. He also claimed she is a drug abuser," according to the report.
Watson's conspiracy theories were reportedly discussed on cable news channel Fox News.
Matthew Tait
A former BNP organiser, Tait, 31, attended the infamous Washington DC white nationalist conference held in the wake of Trump's November victory, at which supporters raised their hands in Nazi salutes and shouted "Hail Trump".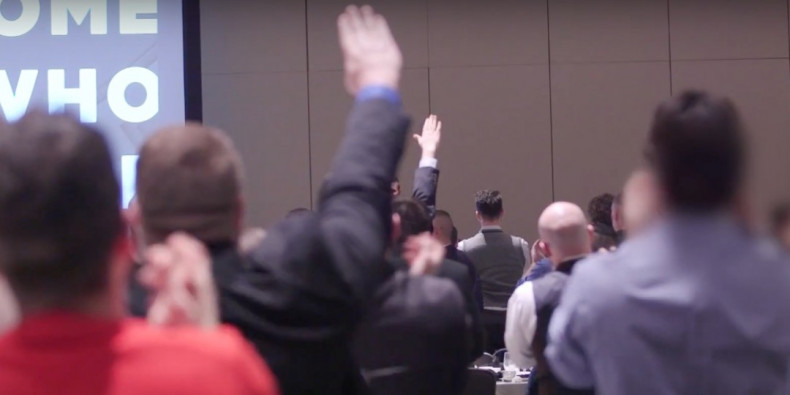 Tait is reportedly behind alt-right "socials", or networking events, offering "fashy bantz", or "fascist banter" held in pubs in Holborn in late 2016.
Colin Robertson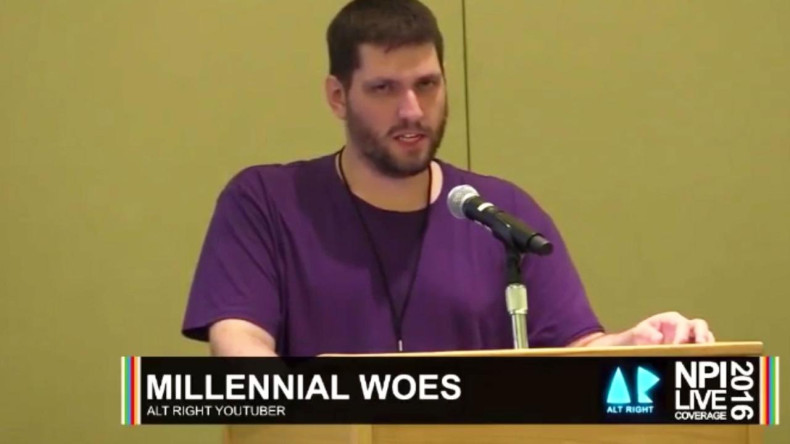 Robertson, 34, gained notoriety for his racist YouTube videos, produced under the pseudonym Millenial Woes in his parents' home in Linlithgow, Scotland, where he lives. The video blogger has posted around 600 videos on the site, racking up 20,000 subscribers and 2.1 million views.
Another attendee at the Washington conference held by the far right NPI think tank, Robertson delivered a speech to attendees.
Despite being unmasked late in 2016, Robertson "has already returned to making regular videos" with the media exposure having "greatly raised his profile," according to the report.