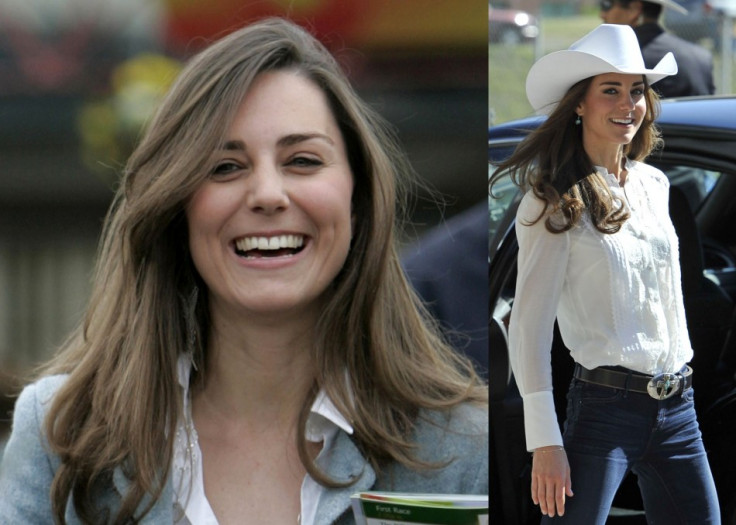 The Duchess of Cambridge, Kate Middleton, along with husband Prince William took to North America on their first tour as a married couple.
The tour is very simple and traditional, and one that all newly Royal married couples take, last remembered with Princess Diana. But history seems to be repeating itself as concerns have been raised already about Kate's thin frame.
Kate Middleton used to be a size-6 (UK size-10) and has reportedly lost up to 10lbs since her wedding day at the end of April and is now said to bea size-zero.
Although Kate was open about her pre-wedding diet, she hasn't revealed whether this diet has continued, although it is clear that it has from the images of her recent trip, namely the night she wore that Alexander McQueen gown with the glittering belt accentuating her tiny waist.
A close friend tells Star how Kate has "dropped another 7 to 10 pounds."
Star also reports that Kate wants to be a mum soon, but at 5'8″, doctors say Kate, 29, is "dangerously underweight," and it wouldn't be healthy for her to conceive right now.
When announcing their engagement, Kate's friend claims that "Prince Philip at his 90th birthday, said the best present Kate could give him would be a great-grandchild before the end of the year,"
Concerns about her weight, echo the same concerns that people had with Princess Diana decades ago and one that William had to live through.
It is through these memories that William is keeping sure that Kate is happy and healthy, said another insider.
Has the harsh glare of cameras and the press taken its toll on Kate's body so, much so that she can't have a child? It seems unlikely.
The Duchess of Cambridge has been accused of losing too much weight, and falling into the taboo size 0 category. As the new member of the Royal family, will she continue to get thinner?