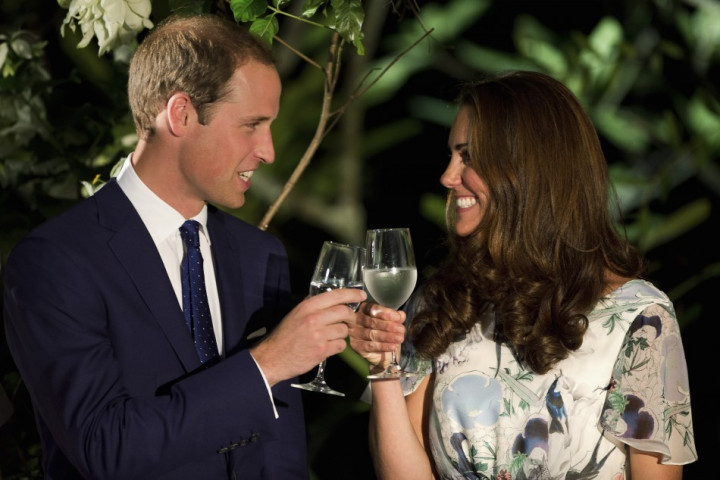 The most popular name with the public if the Duchess of Cambridge gives birth to a girl is Victoria.
However, if the third in line to the throne is a boy, the favourite name is James, according to a Sunday Times poll.
In a survey for YouGov, 12% of the 1,800 people surveyed chose Victoria as a girl's name, with 19% favouring James for the new prince.
The name Victoria has a rich royal heritage and means Conqueror. The name conjures up longevity, as Queen Victoria is Britain's longest-serving queens, who reigned from 1837 up to her death in 1901. Victoria was also the name of her mother.
The second most popular name if Kate Middleton has a girl is Diana, after Prince William's mother, Diana, Princess of Wales. Other top choices include Grace, Elizabeth and Charlotte.
If it's a boy, James ranked top as the people's choice. James I reigned as King of England from 1603 until 1625. He survived the Gunpowder Plot to assassinate him at the Palace of Westminster.
James is the eighth most popular name for baby boys born in England and Wales in 20011. Interestingly, Victoria is not even in the top 100 popular names for girls.
The second most popular male name was George, with 13% of the vote, followed by Oliver, Thomas and Jacob.
Paddy Power, the bookmaker is giving James odds of 12-1 and Victoria 10-1.
However, the Cambridges could take inspiration from Kate's side of the family, possibly opting for the names of her parents - Michael or Carole.
Francis is a recurring name in Kate's family tree. It is both her father and her grandfather's middle name and Frances was her great-great-great grandmother's first name. It was also William's mother's middle name.
Long shots with other bookies include Hashtag and Pocahontas.
Kate Middleton and Prince William are said to have drawn up a shortlist of names for their baby, but are waiting until he or she is born before making a final decision.
Even when the royal baby does arrive, there may still be a wait before the name is revealed. Prince William's parents Prince Charles and Diana, Princess of Wales, waited seven days before revealing the name of their first-born son.